Can you be a parent... without being a parent?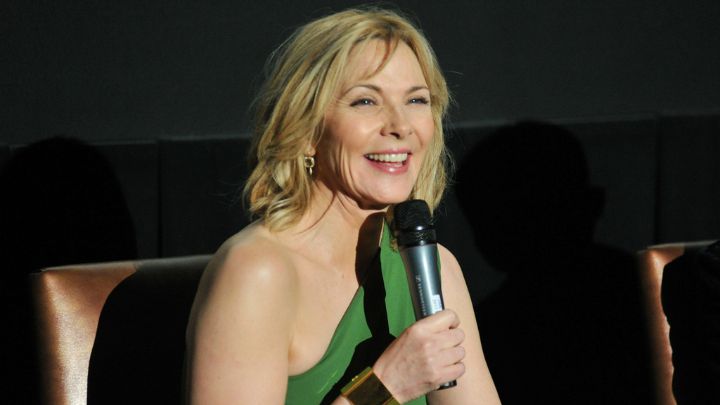 While guest hosting Women's Hour on BBC's Radio 4, actor Kim Cattrall said that she felt she was a parent, despite never having had children of her own, or adopting, fostering or being step-mother to any children.
Her comments sparked some surprisingly angry words from parent who said she simply couldn't understand what it meant to be a mum.
Trust me @KimCattrall, nieces and nephews and mentorees do NOT make you a parent. Not even close.

— Carolyn Dodd (@kamsmomusa) September 15, 2015
The Sex and the City star, who turns 60 next year, said, "I am a parent. I have young actors and actresses that I mentor. I have nieces and nephew that I am very close to, so I think the thing that I find questionable about being childless or child-free [is]: Are you really? There is a way to become a mother in this day and age that doesn't include your name on the child's birth certificate. You know, you can express that maternal side of you very clearly, very strongly. I guess the word is… It feels very satisfying."
Ad. Article continues below.
"I am not a biological parent," she continued. "But I am a parent. I didn't change nappies, which is okay with me, but I did help my niece get through medical school. I did sit down with my nephew when he was [going through] a very tough time to join the army. And those are very motherly things to do, very nurturing things to do."
Ms Cattrall's comments were a retort to the detested word "childless" and they raised the question of how society values women who don't have children, for whatever reason.
While some people jumped online to disagree with the idea that a woman can consider herself a parent (or "sparent" – a "spare parent"), many others defended Ms Cattrall's view and thanked her for sharing it with the public.
What do you think? Can a woman be a parent without having had children, or having ever looked after children? Is mentoring and being an aunty close enough? Or is parenting a different kettle of fish?