Cabinet presented with no end to deficits in our lifetime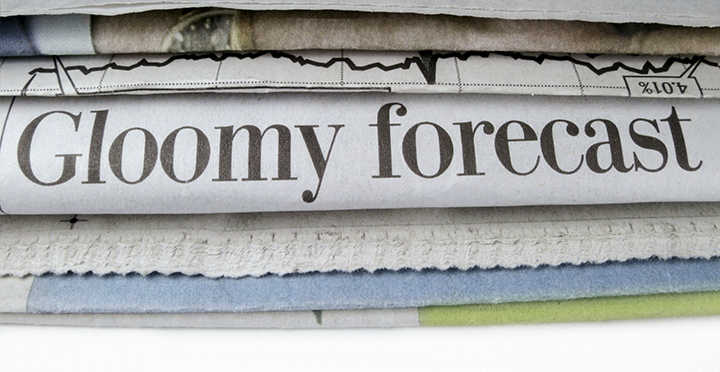 No end to deficits in the next decade… That's the picture apparently presented to the Cabinet two days ago by Reserve Bank Governor Glenn Stevens and the new head of Treasury John Fraser.  In his first presentation to the Federal Cabinet in the eight years he has been in his role, Mr Stevens and Mr Fraser are being reported as having delivered a rather dire message that we may never see the budget in surplus again if the government's spending cuts, being blocked by Labour and the Senate fail to get passed.  The Daily Telegraph is reporting these dramatic words today.
The SMH reported that Joe Hockey talked down the meeting with the two economic leaders.  "We talked at length about the challenges, but also reaffirmed our commitment to the plan ahead, which is jobs, families, small business and how we can grow prosperity."
But it is said in the media that they together presented 20 slides, demonstrating a budget that, without reprieve through significant cuts would worsen, and even with annual growth rates of 3 percent would be in a dire state in ten years time.
Their projections apparently showed deficits until 2025, but now assume further deficits even beyond the 10-year outlook without structural reform to the Budget.
Mr Stevens is believed to have warned about revised global economic growth figures, having come directly from his Reserve Bank Board Meeting which offered a 0.25% interest rate cut.
Ad. Article continues below.
In economic statements to the media, Treasury has revealed that the average family will now be saving $190 a month due to the combination of the scrapping of the carbon tax, lower petrol prices and the new 25 basis point cut to interest rates.
It showed that the fall in petrol prices amounted to an equivalent cut to the family budget of a 60 basis point cut to interest rates.  But this is not a cut to the budget that will ripple through to the bottom line.
In his speech this week Glenn Stevens highlighted the board's concerns:
"In Australia the available information suggests that growth is continuing at a below-trend pace, with domestic demand growth overall quite weak. As a result, the unemployment rate has gradually moved higher over the past year. The fall in energy prices can be expected to offer significant support to consumer spending, but at the same time the decline in the terms of trade is reducing income growth. Overall, the Bank's assessment is that output growth will probably remain a little below trend for somewhat longer, and the rate of unemployment peak a little higher, than earlier expected. The economy is likely to be operating with a degree of spare capacity for some time yet," he said.
The Government, is its fight to remain stable appears to have moved away from its fiscal cutting stance.  The AFR reports:
Ad. Article continues below.
'The Abbott government has ¬abandoned the search for big May budget savings, will not meet its ¬forecast 2018 return to surplus and is privately acknowledging collapsing revenue means it is highly unlikely to offer tax cuts at the next ¬federal -election.
'The dramatic dumping of ¬long-standing goals came as a two-day meeting of the federal cabinet heard a gloomy update from Reserve Bank of Australia governor Glenn Stevens and Treasury secretary John Fraser.
'There has been a major shift in ¬economic rhetoric from embattled Prime Minister Tony Abbott and ¬Treasurer Joe Hockey in recent days, to a focus on "growth and jobs".'
This is not just Australia's fight.  The rest of the world is dealing with high deficits and slow growth and has been for some time.  Many have cut their budgets to shreds and are creeping their way back to positive fiscal circumstances.  Even China in the last couple of days has come out and cut its banks reserve requirements hoping to free up capital for the banks to lend out.  There are some who suspect the capital outflows out of China is reducing internal investment and impacting banks rather heavily at the moment.  But it's clear… no one nation has it easy.
So this raises a challenging topic, which we need to discuss with dignity.  Is it fair to future generations not to make resolutions to cut our national spending now, whether that be for political success or a lack of further social pain?  Ot should we spend everything we have to drive growth at a cost to the future taxpayers?