Buying underpants should be a simple task - unless you're in Tokyo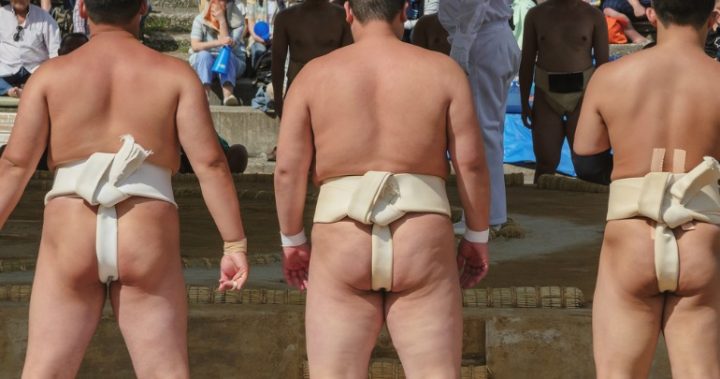 Thirty years ago I joined the advertising department of The Financial Review. The night before my first trip to Japan, my wife and I went out to dinner. As it was late when we got home, I told her not to bother about packing my bag, as I would do it in the morning, after I had taken her to work.
The following night while unpacking in the Palace Hotel, Tokyo, I soon realised that I had failed to pack enough pairs of underpants.
Next morning when I arrived at the offices of our agents, Nikkel International, I told the assistant who had been assigned to look after me, Yuji Takeda, that I needed to buy some underwear. He called one of the junior assistants and spoke to him in Japanese. Then he repeated himself in English for my benefit.
"Escort Mr Parker to the shops to buy underpantu!"
"That's very kind of you, but I can find the way myself," I replied.
Ad. Article continues below.
He looked at me in a slightly patronising way.
"How can you do this? You've never been to Japan or Tokyo before?" he asked.
"Please don't worry, I want to do this on my own. I should not be more than half an hour."
Takeda looked at me as though I had said that if I jumped from the eighth floor I would be able to fly. He was still shaking his head as I left the office.
I decided to make for Matsuzakaya, one of the big department stores in Ginza, that I had read about in the tourist literature in my hotel. I could get there easily on the subway.
Ad. Article continues below.
There was an entrance to Ohtemachi station just around the corner from the office and in no time at all, I was walking down the Ginza. I found my objective without any trouble. The Japanese call these stores 'Departs'.
Matsuzakaya Depart is big, glossy, and busy. It is not unlike David Jones, only much bigger. From the food hall in the basement right up to the top floor, it is crammed with expensive, premium labelled merchandise from all around the world.
As shoppers enter in through the main doors they are greeted by a number of ladies, dressed in the corporate uniform, who sing out a greeting in a falsetto voice. They so reminded me of a group of little song birds, sitting on a wire. I approached them and asked where I would find underclothing and was directed to the sixth floor. I found my way to the men's department and was looking at a display of underwear, when one of the assistants approached me.
"I am looking for some underpants," I said.
The assistant looked at me as though I was dim-witted. He raised his eyebrows and waved his arm at the surrounding displays.
Ad. Article continues below.
"Of course you are. We have Y-front, X-front, jockeys …" he went on to mention other types and brands.
I had noticed two things about the display, one was the high cost of everything and secondly there appeared to be nothing larger than a 90-centimetre waistband.
"Tell me, where do your sumo wrestlers buy their underpants?" I asked.
He gave me a slightly perplexed look. Then motioned for me to wait, with the word, "moment." Then he scurried away.
He quickly returned with another assistant in tow. This one had a badge with 'I speak English' written on it.
Ad. Article continues below.
"Thank you for waiting, how can I help you?" he asked.
"I wish to buy some under …."
He interrupted me: "We have many varieties here. Jockey, Y-front, X-front, jockeys …."
"Yes, yes, I know. But they are all on the small side. Where do your sumo …."
Looking at me quizzically, he put his hand up. "Moment," he said.
Ad. Article continues below.
The two of them hurried off, only to appear with a third assistant, who wore an even bigger badge bearing 'I speak English' in gold lettering.
"Thank you for waiting. How can I help you?"
I sighed.
"I'm trying to buy underpants … but …"
He interrupted me with a whole list of all the various brands carried in the store.
Ad. Article continues below.
"Yes, yes." It was my turn to interrupt him. "Very impressive but all these are too small. Where do your sumo wrestlers buy their underpants?"
He gave me an old-fashioned look. "Moment," he said.
The three of them hurried away.
So did I.
I could visualise more and more assistants with bigger and bigger badges, screaming the phrase 'I speak English'.
Ad. Article continues below.
I almost ran up the escalator to the top floor, which was very different from the ones below. This one seemed to be stocked with Japanese-made clothes, everything from beautiful silk kimonos for a mere $90,000 to cheap cotton yukatas for men. Then I spotted them, in a bin, simple cotton jobs with a drawstring. Japanese underpantu! Some big enough for the largest sumo wrestler. I bought three pairs.
I took the lift to the ground floor, thus avoiding the army of English speakers waiting for me on the sixth floor. I set off back to the office. I was quite pleased with myself, totally unaware that I had made a serious mistake on my outward journey.
Otehmachi station has something like 36 entrance/exits, some up to a mile apart and I had not taken any notice of, nor could I remember, the number of the entrance to which I had come in.
Down below ground all the pedestrian malls looked the same to me. There were many shops and restaurants but I did not recognise one in particular. As I came to an exit, I would go up to the road above, look around, then, not recognising any landmarks, I would descend again and try for another. I had tried at least two dozen and to anyone standing around up there, I must have resembled some kind of prairie dog, popping out of its burrow, looking around and then popping back down again. I was beginning to get slightly worried that I was experiencing something of a groundhog day of my very own.
Yet I still did not want to ring the office, thereby admitting defeat.
Ad. Article continues below.
Then on one trip above ground I saw the Kikkoman building across the road. I definitely remembered seeing it on my outward journey. I was back in the office in five minutes.
As I opened the door, every single person looked up and I definitely sensed a collective sigh of relief.
A few days later Takeda San told me that while I was out of the office, that day, there had been a general discussion as to whether I would make it back or not. I am sure that they thought I would end up in Tokyo Bay because every time the phone rang, someone would say, "Perhaps that's the police!"
The Japanese believe that all foreigners are inferior, so it was only after I told Takeda San that I had lived in Tokyo in a former life, during the Edo period (circa 1602 – 1868), that he allowed me to do anything on my own. Yet I know he did not really believe in reincarnation – or my story.