Bishop V Triggs: Who do you support?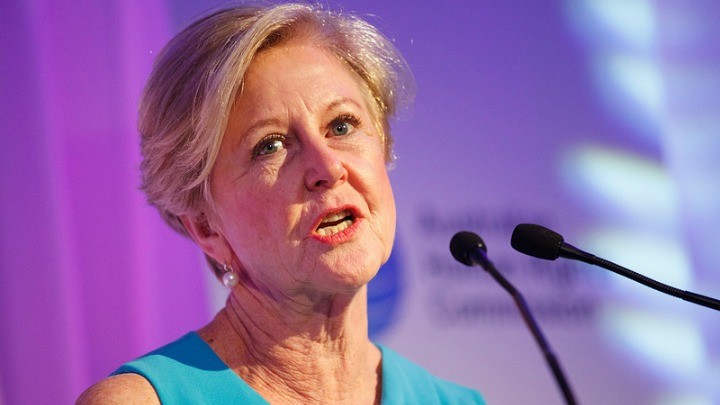 Last night on QandA, two leading ladies of Australia came to heads as Gillian Triggs and Bronwyn Bishop had a very interesting conversation. Some people are calling it bizarre the way the two ladies were speaking to one another and have actually accused Bishop of attacking Triggs. However, it seems as though their story isn't one that has started recently.
Speaking on the ABC show that was broadcast from Parliament House in Canberra, Ms Bishop said Professor Triggs needed to decide if she was to be a statutory officer or a political figure, after Professor Triggs released a damning report into children in detention after the Abbott government got into power.
"Gillian, if I can say, that report of yours was seen by many, including me, as one that was, if it was to be done, should have been done under the previous Government when there were 2000 children [in detention] but you chose to do it afterwards and that made it very political," Ms Bishop said.
"It has made you a very political figure. Therefore, you are subject to criticism," she said.
Professor Triggs shot back, saying if the Commission was not critical of the government, the public would then demand of her resignation.
Ad. Article continues below.
"My position is not a political one," Professor Triggs said. "We work according to the law at the Australian Human Rights Commission and we try to ensure that our evidence is accurate and well-founded. Unfortunately, of course, many of our findings and recommendations are interpreted in political ways.
"I'm afraid, in the human rights context, it is very hard not to be perceived to be political and that is really something we have to manage. I can certainly assure the Australian people that the Human Rights Commission operates in a very neutral way and we operate on the basis of the rule of law".
Any Australian is well clued on to the Labor party's position on Bishop and it was the Labor party who even publicly accused her of being biased towards the Liberal party.
It would seem that these two ladies aren't new rivals, but we sure are interested about this latest confrontation…
Tell us, who did you support on QandA? Who do you support out of Triggs and Bishop? Share your thoughts in the comments below…