Birth of rock 'n' roll records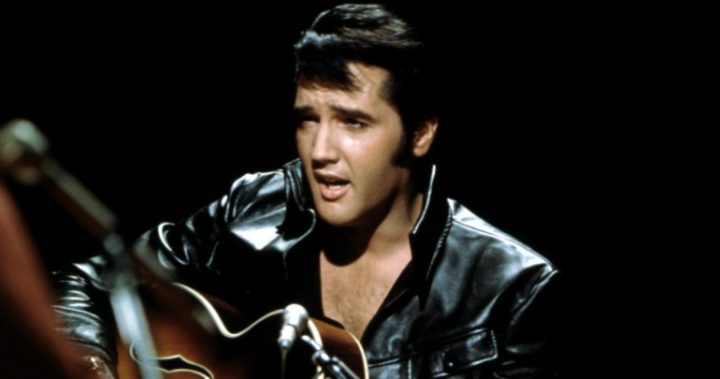 The first time I became aware of the phenomenon that was to become Elvis Presley was at the old Stadium Cinema on the Shankill Road in 1956, I was 10. I can't remember what movie I was seeing, but when the trailer came on the girls started screaming, I jumped thinking someone was being attacked but when I looked at the big silver screen there he was in a picture called Love Me Tender.
Ad. Article continues below.
I used to spend summer holidays at my aunt's house in London where my cousin, who was a few years older than me, had a great collection of 45s. Here I was introduced to Buddy Holly; 'Heartbeat' to the twangy guitar of Duane Eddy, 'Rebel Rouser', and a great British rock 'n' roll record called 'Move It' by someone called Cliff Richard. The first record I ever bought was at the old Smithfield Square market, it was Lonnie Donnegan's 'Tom Dooley'. I much preferred this beat-up skiffle version to the more popular dreary version by The Kingston Trio.
This got me to thinking about the first rock 'n' roll records so I did some research.
The Fat Man, Fats Domino. In 1949 Fats Domino had been playing to enthusiastic audiences in New Orleans for years and when he signed for Imperial Records one of his first recordings was a rewrite of the traditional song 'The Junker Blues'. It was issued in January 1950 and sold more than 1 million copies. With its pounding back-beat, thick rolling piano and Domino's strutting voice, 'The Fat Man' is a serious contender for the first rock 'n' roll record as well as providing Fats Domino with a signature tune for a six decade career.
Rocket 88, Jackie Brenston and his Delta Rhythm Boys. Ike Turner was a guitarist, pianist, and a DJ with a great ear for a hit when he heard 'Cadillac Boogie' in 1947. He updated the song and renamed it 'Rocket 88'. Sam Phillips at Sun Records, Memphis, was always on the lookout for something different and got together Turner's band The Kings Of Rhythm along with Jackie Brenston and recorded the track in March 1951. This new group were christened Jackie Brenston And His Delta Rhythm Boys. The record topped the R&B charts in June 1951 and was the second biggest selling R&B single of the year. Debate raged for decades about what was the first rock n roll record but in recent years the consensus emerged that 'Rocket 88' is now universally acknowledged as the first.
That's Alright (Mama), Elvis Presley. Arthur "Big Boy" Crudup recorded the much slower original in 1949 and was a favourite of young Memphis recording artist Elvis Presley. On July 5, 1954, during a recording session at Sun Records, Elvis, guitarist Scotty Black and drummer Bill Black had an impromptu jam session during a break. Phillips was impressed that Elvis should even know a Crudup song and loved the new upbeat style of 'That's Alright (Mama)' and was very excited by the sound of the trio's playful, country-inflected vamp. He then asked them to repeat the performance, which was then fashioned as Elvis' first A-side, although credited like all his Sun records as "Elvis, Scotty and Bill". It was not the first record to meld visceral R&B with country stylings, but it was the most influential insofar as it was the first step on the way to superstardom of rock n roll's first icon.
 (We're Gonna) Rock Around The Clock, Bill Haley & The Comets. Although determining which was the first rock 'n' roll record has long been a subject of debate, there's no doubt about the song that took rock n roll into the mainstream, "(We're Gonna) Rock Around The Clock". When it was released on May 10, 1954 as a B-side by western swing band Bill Haley & the Comets it was largely ignored until it was featured in the movie The Blackboard Jungle and went to number one in the United States, the United Kingdom, and Australia. Bill Haley's vocal delivery cast the song as an ode to dancing all night so it was no longer confined to R&B radio, rock n roll had finally taken centre stage and world domination would soon follow.
Footnote: As I was finishing this article I heard about the sad passing of Fats Domino. They called him The Fat Man. With his easy-rolling boogie woogie piano and smooth rhythm and blues vocals, Antoine "Fats" Domino put a New Orleans spin on what was to be known as Rock 'n' Roll. He sold more than 65 million records than any '50s era rocker except Elvis Presley. Between 1950 and 1963 he cracked the Top 40 37 times. His hits included the much loved standard 'Blueberry Hill' along with 'I'm Walkin''; 'Ain't That A Shame'; and 'Walking To New Orleans'. He had his last chart hit in 1968 with a cover of The Beatles' 'Lady Madonna', a song that had been affectionately written in the Domino style by Paul McCartney. Fats Domino was inducted into The Rock and Roll Hall of Fame in 1986 and the following year he received the Lifetime Achievement award at the 29th annual Grammy Awards.
What was the first record you ever bought?