Australian businesses are doing it tough, so why aren't we doing more to help?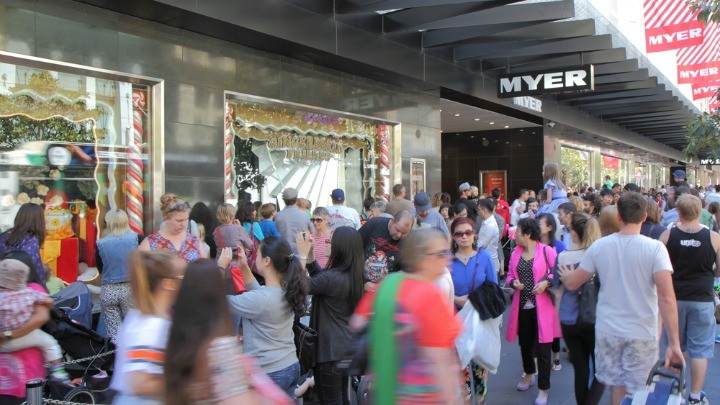 Things haven't been easy for Australian businesses lately. Dick Smith was forced to close its doors for good after failing to dig itself out of financial woes, homewares brand Laura Ashley Australia went into administration, and Woolworths posted a huge profit loss and announced its hardware chain experiment Masters to be a colossal failure.
The list doesn't end there unfortunately. In recent years we have seen the closure of electrical company Clive Peeters, the diminishing presence of Retravision around the country, and one of our biggest retailers Myer post huge profit losses.
But why are so many Aussie businesses doing it so tough?
Woolworths has copped a lot of bad press with customers posting their dissatisfaction with service and products all over social media. Likewise, Masters suffered from similar allegations of poor customer service driving people out of the store.
On the other end of the spectrum though is Dick Smith, whose namesake and former owner is revered across the country for his commitment to Australian-made products and a vast array of charity work.
Ad. Article continues below.
Unfortunately it wasn't enough to save the business he began all those years ago, with many customers choosing cheaper alternatives instead.
So who, if anyone, is to blame for the current state of Australian businesses?
Despite numerous campaigns to encourage people to buy Australian-made products, shoppers are more often than not tied to the dollar and if Aussie-made products are more expensive they are forced to go with the cheaper and foreign option.
Does this mean they contributed to the failure of Aussie brands and are partly to blame for their closure and profit losses?
On the other side of the argument are people who say Australian businesses have shot themselves in the foot by failing to deliver the best products and service to their customers.
Ad. Article continues below.
Walk into Myer these days and you'll often be left standing there for over 5 minutes waiting for a sales assistant to help you. Is it any wonder shoppers head elsewhere for similar products and better service?
Similarly, Woolworths has recently faced backlash, but this time over products that have been sold mouldy, rotten, or even with a giant spider in them.
While there doesn't seem to be a clear answer on this argument, we'd like to know your opinion on this issue.
Why do you think Aussie businesses are doing it so tough?
Should we commit ourselves to shopping Australian owned and made? Or, is it the businesses' fault for not providing competitive pricing and good customer service?