Aunt Daisy's brilliant advice for naming babies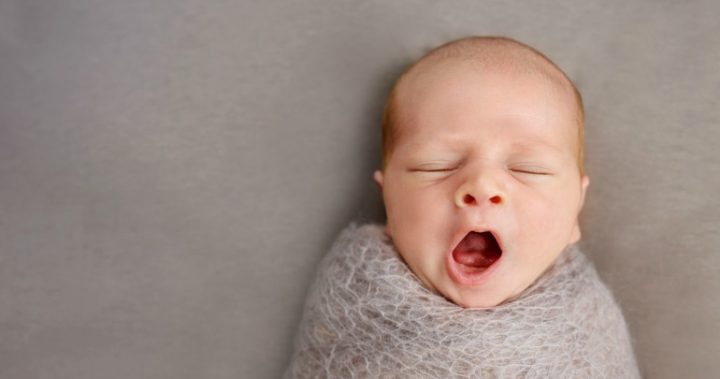 The phone rang, and there was Aunt Daisy's familiar voice, "Henry are you doing anything?"
I rolled over to see the clock. It was just on 6am.
"Sleeping, Aunt Daisy. What's up?"
"Its Cathy," she said, "she's gone into labour, and I want to be there for her."
Read more: Adventures driving my unstoppable Aunt Daisy
Ad. Article continues below.
Aunt Daisy has two children. Jesse who works on a cattle station in the outback and Cathy who lives several suburbs away. I was always intrigued that her children seemed to deliberately live in places where Daisy would struggle to get to.
Her daughter, Cathy, was a lovely girl and with her husband Chris had raised four kids and now she was about to have her fifth.
I told Aunt Daisy I'd be there in ten minutes, time to get myself up and dressed and in the mood for another trip with my very talkative Aunt Daisy.
Once in the car Daisy was obviously agitated by her daughter's labour.
"She's not as young as she used to be you know. The waters broke last night, and she rang and said 'Mum, me waters have broken, Chris and me are off to the hospital. Mary, our neighbour, is keeping an eye on the kids. Get over here when you can okay?' I left it as long as I could so as not to wake you Henry as I know you work hard and all that. But can you hurry up dear? Fifth birth and all that. Things can go wrong. Her track's not as smooth as it once was." Aunt Daisy had a way with words.
Ad. Article continues below.
I waited for the light to turn green and moved off in the direction of the hospital.
I asked Aunt Daisy if they had any names in mind.
"No idea," replied Daisy, "they're very tight lipped about names. No, it won't be Daisy that's for sure. Doesn't matter, though does it? Whatever the little mite is called, within six months the name will fit them like a glove. I always said if you called your child 'Bootlace', within a few weeks the name will be ideal, you'll look at them, and they'll be 'Bootlace'."
Aunt Daisy always made me giggle with her stories and opinions. As we pulled up into the hospital car park, she gathered her things and suggested I go home and she'd call me later with news and a lift back home.
Do you agree with Aunt Daisy's opinion on babies suiting the names they are given?