Assessing the risk of a terrorist attack here in Australia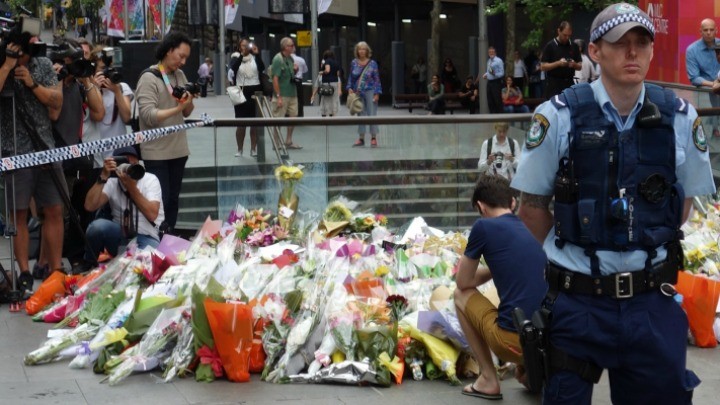 Prime Minister Malcolm Turnbull believes our national security is stronger than Europe's, but has reminded all Australians to keep their guards up.
"We can't guarantee that there will not be a terrorist incident in Australia. That's why the threat level is set at 'probable'", Mr Turnbull told Sunrise today.
"But we are in a much stronger position than our friends in Europe are", he added. "It's a sad state of affairs in Europe".
"They have allowed their security measures to slip and this is a lesson to all of us, to absolutely keep your guard up at all times".
Mr Turnbull condemned the latest terrorist attacks in Brussels, which killed over 30 people and injured hundreds. The Prime Minister has stood in solidarity with Belgium.
Ad. Article continues below.
"We are utterly united, completely united in the fight against terrorism, in the fight against this sort of cowardly violence", Mr Turnbull told Today.
There are calls for Australia to increase security throughout both domestic and international airports, and throughout public transport hubs.
"We have a lot to learn from incidents like this", Mr Turnbull said. The Prime Minister added that Australia's geographical isolation means we can exercise greater border control.
"I have asked the Coordinator of Counter Terrorism Greg Moriarty to again convene the heads of the relevant agencies to ensure we focus on what's happened in Belgium and learn from it".
Whilst Foreign Minister Julie Bishop warned that no country is immune from terrorism, the government has reminded Australians to go about their daily lives as normal.
Ad. Article continues below.
"What the terrorists seek to do is to frighten us. And they seek to change the way we go about our lives", Mr Turnbull told Sky News.
"We have to be confident, we have to be optimistic, we have to be vigilant (and) go about our lives in the normal way".
What's your take? Are you worried about a terrorist attack occurring in Australia? Do you think our isolated geography protects us?