American Boy Scouts have banned what?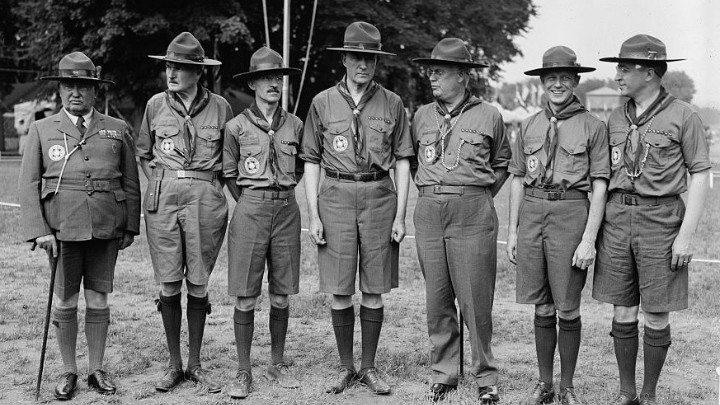 I wonder what Scouts Founder Robert Baden-Powell would think of this if he was still around?
American Boy Scouts have been banned from having water pistol fights.
The Boy Scouts of America, an organisation which itself has semi-military origins, has released its approved list of activities for members and water gun battles between Boy Scouts are definitely out.
According to a blog for the Scouting movement's leaders "pointing simulated firearms at people is not allowed".
The Boy Scouts of America National Shooting Manual rule clearly states "water guns and rubber band guns must only be used to shoot at targets, and eye protection must be worn".
Ad. Article continues below.
Water balloon fights are ok though, provided small biodegradable water balloons are not filled to any bigger than a ping pong ball.
Eagle Scout Bryan Wendell explains that the rule is in place because aiming a firearm, even a water gun, at another person is unkind, making it a breach of one twelve laws of scouting.
In his blog, Wendell writes, "A Scout is kind. What part of pointing a firearm [simulated or otherwise] at someone is kind?"
The American Boy Scouts Manual includes a lengthy list of other prohibited items — boomerangs, crossbows, potato guns, spear guns and throwing stars among them.
Reaction to the water pistol ban in American Scouting has been swift, with commentators describing it as political correctness gone mad. The national leadership of the Scouting movement is being accused of being out of touch and "turning boys into a bunch of wusses."
Ad. Article continues below.
"Sometimes I just have to laugh out loud at how idiotic some things in our society have become. We can't squirt each other with water guns because it is a 'simulated' gun," one commentator said.
"Let's carry every policy to the absurd extreme. That will certainly help scouts shed that geeky image," added another.
Can you believe what's happening in the American Boy Scouts? Should they be banning water pistol fights or is it an over-reaction?