A huge majority of Americans say they will vote for this man – are you with them?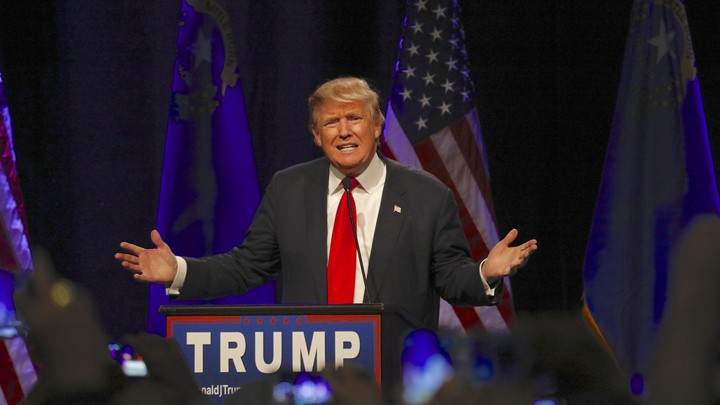 Donald Trump has surprised many across the world with his soaring popularity, and it's now becoming more and more likely he could be the next President of the United States.
Today is 'Super Tuesday', one of the biggest days in Trump's political career – a day that will either cement his chances or crush them.
But it's looking like he will dominate the race for the Republican presidential nomination as 11 states prepare to vote for their candidate, reports the Telegraph.
A CNN national poll released on Monday said the billionaire has 49 per cent support, his highest-ever figure, and more than the other four remaining candidates combined.
Also on the campaign trail are Florida senator Marco Rubio (16 per cent), Texas senator Ted Cruz (15 per cent), retired neurosurgeon Ben Carson (10 per cent), and Ohio governor John Kasich (six per cent).
Ad. Article continues below.
The figures have disappointed anti-Trump supporters as it now appears he is backed by more Americans than previously thought.
For our Aussie readers, Donald Trump needs 1,237 delegates to win the Republican nomination, and tomorrow it's expected Trump will gain a majority of the 595 delegates for the 11 states.
One of the biggest controversies right now is a former leader of white supremacist group 'Ku Klux Klan' has offered Trump donations, and he hasn't refused.
Mr Cruz said: "Donald Trump, you're better than this. We should all agree racism is wrong, the Ku Klux Klan is abhorrent".
Tell us: do you think Donald Trump will win the election? What affect will it have on the world?