A cry for no more silence from the Church: Will it help?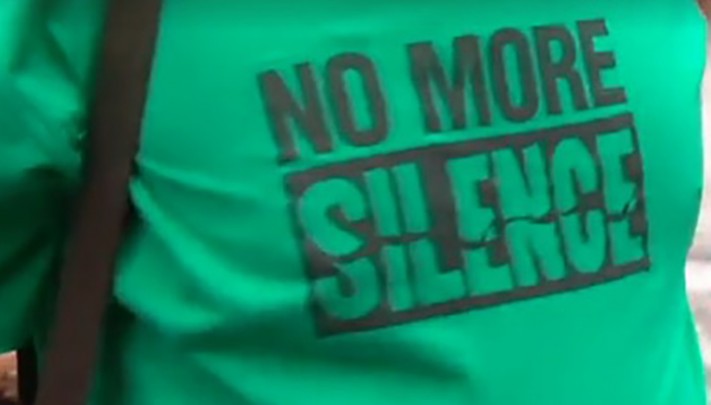 "I'm not here to defend the indefensible… The Church has mucked things up, let people down," said Cardinal Pell from Rome as he testified this morning at the Royal Commission into Institutional Responses into Child Sexual Abuse.
Ad. Article continues below.
The Cardinal, said to be one of the most powerful men in the Catholic Church, was unable to return to Australia due to poor health. However, he has been compelled by the public and authorities to give evidence by video link in a hotel room in front of a room full of survivors who have made the journey to look him in the eye.
He has sworn on the Bible that he will tell the truth. Many ask what the benefit of truth is now to those that have been to hurt by the actions of the Church for so many years. Others say it's time that the damage done by the Church to so many people's lives needs to be fully uncovered.
Cardinal Pell will answer questions for several days about his knowledge of pedophile actions of Priests in Melbourne and surrounding areas when he served there, according to The Australian.
The group of survivors and their spokespeople were gathered in Rome in protest and said to The Australian, "We need the hierarchy of the Vatican to stand up and take responsibility and not hide behind legal processes. Please, we don't want to see survivors in 50 years; we want to be the last survivors."
They wore red and green tshirts proclaiming 'No More Silence' and according to media reports want Cardinal Pell to tell his story truthfully and in detail.
Last week, Cardinal Pell insisted that he would 'of course cooperate' with Victoria Police's new investigation into allegations that he sexually abused between five and ten boys.
Today we want to hear your thoughts:
Do you believe it is time for Pell to speak on his own behalf about the thing he saw and do you think he will?