Big news for Starts at 60 and our bloggers...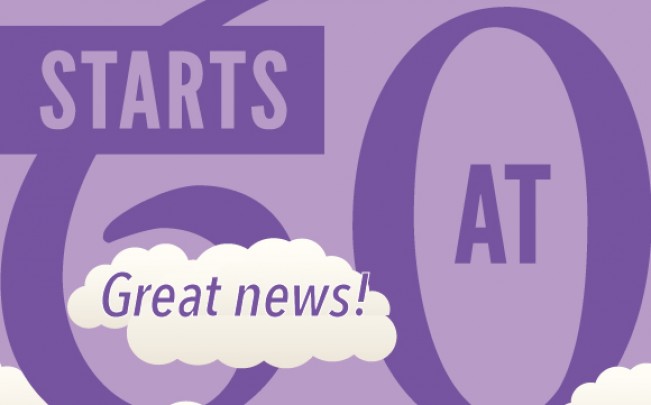 Since we started Starts at 60 back in 2013, we have sought to share your stories. Stories of tenacity, travel, and accomplishment, striving to show people that 60 is not old and in fact is one of the most exciting ages. It has been exciting to see our blogging channel grow to what is now over 350 over 60 bloggers in our midst. We thank you for sharing your stories, as everyone here loves them dearly. And that is why I am so excited to bring you today's news!
This week we welcome Dymocks as a major supporter of our bloggers, getting behind you all the way as you tell your stories, and will be providing the best two Starts at 60 published blogs EACH DAY with a $20 voucher to spend instore at Dymocks Stores across Australia, (and online for New Zealanders).*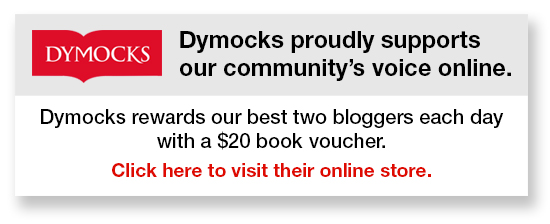 We want dearly to provide a place where 60 can be hailed and enjoyed as an age full of life, purpose and leisure and the only way we are going to be able to help that is by providing you with a widely read place that people can enjoy your stories. Dymocks agree and it is an honour to work with their support.
The blogs on our website focus on the reality of life. You don't find stars in our midst, just everyday people looking to live their lives to the fullest. These are the stories you love and treasure the most. Stories that make people understand how great life can be, how funny life can be and how inspiring life should be at 60.
So today, with Dymocks support we ask you to share more of your stories knowing just how many people are listening here at Starts at 60. We're proudly approaching two million pageviews per month and have over half a million unique readers coming to our site each month, of which you are one. You, our community, are embracing our blog culture with gusto and we love it.
Ad. Article continues below.
So please, get blogging (or writing articles which is the other way of saying this)!
We're interested in hearing about your exciting times. We'd love you to contemplate writing the uplifting stories you want to read: the funny tales from your big nomad adventures told week by week with people hanging onto your moments. The stories and photos from amazing travel destinations you visited alone or with your friends. We'd like to hear about your diet and fitness regimes, and your funny grandkid stories, a momentous event or milestone, or a great achievement.
In addition to this we're interested in hearing stories from our Starts at 60 community about the harder times. Stories of tenacity and survival.
Have you survived a terrible illness? The loss of a dear loved one? Losing your home or business? An ugly or bitter divorce? Tell us how you survived and how you made your life better afterwards. Share with other over 60s the advice you would give someone going through something similarly unimaginable and get support from others.
We'd also like to hear your opinions on current affairs, and current issues. And finally, we want to laugh with you, enjoying your sense of humour.
Ad. Article continues below.
Each day as we always do, we'll publish the most compelling submissions. What a wonderful way to inspire others!
To find out more about what we are looking for, please read on below.
If you have a story to share, you can submit it online. Click here or click on the link at the bottom of every single page.
If you would rather you can email it to [email protected] and put "Community story" in the subject line along with the date.
Please include your:
Ad. Article continues below.
Story – about 600-700 words
Name and age
100 word blurb about yourself (If you wish to remain anonymous due to the sensitivity of the story, we can create a pseudonym for you or publish anonymously)
Headshot so we can create your writer's profile
Address to which we can send a voucher if you are the best of the day!
Any pictures of your own to accompany your story (nothing from Google/copyright protected)
Please note that your submissions are subject to Starts at 60's standard terms and conditions, and please, no music if you submit a video, unless it's an original work you composed and are playing. Thanks!
Thank you for helping us to bring to life the voice of the over 60s. We can't wait to hear from you! And we'd love it if you can show your thanks and support for Dymocks our new book partner, one of a handful of companies that are taking a big step to celebrate the fact that 60 simply isn't old and that you have awesome stories to share!
Thanks so much,
Rebecca
*Limit 3 per month