Being a carer to my husband: a real life experience, pt 1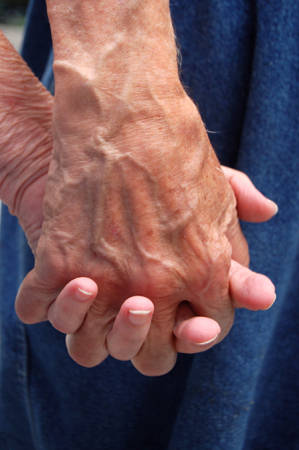 This is part one of a three part series we will publish each week that tells Nan's real life story of becoming Bill's carer.  
We were still together in our own home!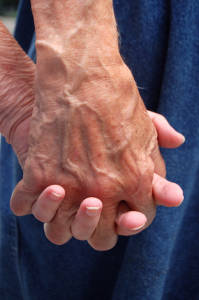 My husband, Bill, and I celebrated our golden wedding anniversary in 2005, we lived in the house that we built ourselves; the home where we raised our 3 children.
Ad. Article continues below.
Bill suffered his first major stroke in January 1994; it was followed 3 weeks later by a second stroke.  Over the years there were extensions to his level of dependency which by the time of our golden wedding anniversary was extremely high. We were still together in our own home.  I was Bill's carer.
I feel a bit funny…
The morning of his first stroke started like any other morning.  He had already retired and I was still working in Local Government.  He rang me to say he had felt a bit funny – no he was fine, he would have a rest and call me again after that.  He did have his rest but then decided to drive around to the bank – when he found that he couldn't sign the withdrawal form he began to think that perhaps something really was wrong!  It didn't take me long to get home and take him to the local medical centre that he had been attending. Our own doctor had been a bit too insistent that he should stop smoking so he had decided that the medical centre would be best for him.
Ad. Article continues below.
The doctor there thought that he may be heading for a stroke but sent us home to take half an aspro and come back tomorrow if he was no better; or go to outpatients at the local hospital if he got worse. We did go back the next day and were then advised to go to Concord hospital – it as a long way from where we lived; but if that was best.  With my assistance Bill was able to walk into the hospital.  Tests showed that he had actually had a stroke the day before and within hours of arriving at Concord he was completely paralysed down his right side. It was disconcerting to realise that meals arrived that needed to be cut up, with everything in sealed containers that had to be opened, and no assistance.  It was a most difficult task for a person who couldn't sit up and couldn't use his right hand; little wonder that many meals went back untouched.  At least I was there to help him with tea.
My employee made it as easy as possible for me. "Work the hours you can, be with Bill when you need to be."  I'll always be grateful for that.
Ad. Article continues below.
How long will Bill be in hospital?
I asked how long Bill would be in hospital.  About 2 weeks was the answer.  I was enormously relieved, home in just 2 weeks, this wasn't anywhere as bad as I had thought.
How wrong I was.  About a week later one of the doctors spoke to me in great length.  Was I fit, what sort of a house did we live in – what was all of this about?   Then I was facing reality – Yes, Bill would be in hospital for about 2 weeks but go from the hospital to rehabilitation and only time would tell how he would recover.  I held the tears back but they flowed as I drove home.  What sort of a nightmare were we in?
Ad. Article continues below.
It was easier for me when he was transferred to a local rehabilitation facility. But he had been there for less than a week when he had a second stroke.  Maybe more attention to the results of one of his tests would have saved that second stroke. This time his face froze and he couldn't swallow or talk. We were frightened. A speech pathologist wouldn't be available until the next week and this was only Thursday!  I searched in my bag for paper and a pen and wrote out the alphabet in large print and added a few key sentences: I'm cold.   I want a drink.  And so on.  It got us through and best of all I knew that there had been no further brain injury because Bill had no trouble using my survival chart.
Surgery followed, and then lots more rehabilitation. After 77 days I was able to take him home.
This was the beginning of our story.
 Nan is going to tell you her heart-wrenching story of caring for her husband Bill over three weeks.  This is edition one, watch out for two more to come.