Because everybody needs company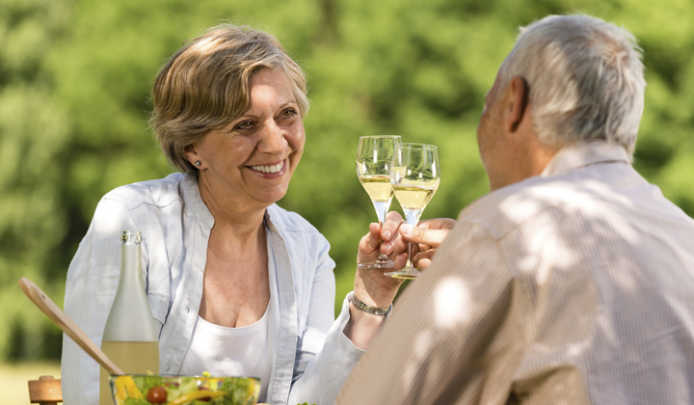 If you have visited the homepage of Stitch.net, the first thing you see is "BECAUSE EVERYBODY NEEDS COMPANY". What a powerful phrase. I hope you then read the first paragraph, because for so many of us eating dinner alone most evenings, that paragraph says "Somebody gets it!"
Circumstances along life's path leaves many of us without a companion for the class reunion, for the trip we'd love to take, for the pleasure of conversation over a nice dinner out on a Saturday night, for the day at the beach, or someone to cheer along with us while our favourite team plays.
For me, I lost my husband, my best friend in the world, to cancer that we only knew he had for 28 days and he was gone, way too young. He was working full time and looking forward to future retirement. I then lost my Father-in-law and Mother-in-law within the next few months.
I tell you this, not at all to pull at your heartstrings, because we all have a story. Whether it's a death, a divorce, the loss of a long-time partner, you've still lost the companionship that you once had. There's no time for any pity party. Decisions and questions follow immediately when suddenly becoming solo. Can I keep my home? Did I lose my health insurance? What about my children? I have 3 wonderful adopted children (one away on active military duty) that would need help through this difficult time too.
For some of us, we have had the good fortune to turn our black clouds into strength and have accomplished more than we ever knew we could. We've found fulfillment starting new careers, and learning new skills. With encouragement from a local business owner, and the experience of owning a previous franchise, I started my own small business. But my daughter is a full-time sign language interpretation student, so I also keep my baby grandson twice a week so she can complete her degree. It's a juggling act, helping family and trying to build a small business, but both are important.
Ad. Article continues below.
But now that we've made it through all the hard stuff, guess what…we're still alone. Our children and friends have their own lives, their own plans, as well they should. We love them and wouldn't want it any other way.
So now what? Should we start visiting the local taverns, join a couple clubs or a bowling team? No, I think we should try online dating sites specially tailored to over 60s.
Just think, we can have a life again, and the kind of life we choose. I hope you'll give it a try…you've got everything to gain, and nothing to lose.
This article was provided by our friends at Stitch. To read more stories, you can visit them at Stitch.net.
Have you tried online dating or another form of dating in your 60s? How did you like it and why did you do it? Tell us your story below.