The ingredients in your beauty products that can slow down ageing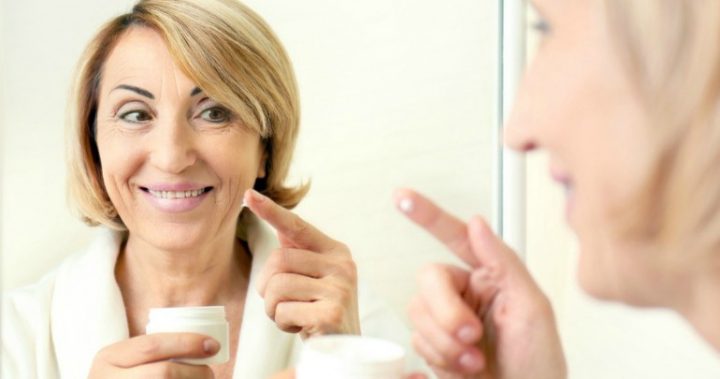 Listen, growing older is a privilege we should all be thankful for: we're a little wiser, a little less likely to sweat the small stuff, and we've come into our own. However, coming into our own is not synonymous with letting it all go, especially when it comes to our looks.
Beauty at any age can be an ordeal, and each age comes with its own unique set of challenges and perks. Mature skin is less likely to endure the epic breakouts of adolescent skin, but it is also more likely to appear dry and dull.
Thankfully, there are a host of amazing beauty products with powerful ingredients that can help women fight off ageing — and even reverse the signs of ageing. If you're one of these women, listen up: here are the ingredients you should look for if you want the most impressive results from your beauty regime.
1. Retinol
You've probably heard of retinol before. It is derived from vitamin A and is lauded for its collagen-boosting abilities. Skin with more collagen appears plumper, and plumper skin is skin less likely to show wrinkles and fine lines. Another perk? Retinol evens out skin tone as well as skin colour.
Ad. Article continues below.
2. Alpha-Lipoic Acid
You come by Alpha-Lipoic Acid naturally: your body produces it. But what is it, exactly? An antioxidant that helps rid your body of free radicals that are diminishing cell health. Alpha-Lipoic Acid is added to many skin creams to help purify skin, which can reduce the look of fine lines and wrinkles while also shrinking pores and illuminating your skin. This is especially important for older women since the amount of Alpha-Lipoic Acid we produce diminishes as we age.
3. Hyaluronic Acid
Here's another ingredient produced by your body naturally, found in high amounts in fluids that around your eyes and your joints. It's also another substance that decreases as we age, and can deplete further due to unhealthy lifestyle choices like smoking, drinking and poor nutrition. However, when it is in adequate supply, hyaluronic acid helps add plumpness, firmness and a youthful glow to your skin. Look for it in your beauty products!
4. Green Tea Extract
Ad. Article continues below.
You probably know it's good to drink, fighting free radicals and detoxing your system, but did you know green tea extract can also work miracles from the outside, in? Not only have studies shown it can protect you from skin cancer and reduce the impact of sun damage when used topically, but the polyphenols in green tea can also inhibit the aging process and help fight skin sagging as well as wrinkles. We'll take it!
5. Vitamin C
This versatile vitamin helps strengthen your immune system, cure cataracts, lower hypertension and — yes — help reduce the signs of ageing. This is because vitamin C bolsters collagen production, which will help make your skin more elastic and younger looking.
The best skin care products will take a comprehensive approach to beauty solutions for more mature skin, using many of these ingredients in a single product. These products are the ones you want in your cabinet. Remember, all skin is ageing skin, regardless of age, so don't let vanity keep you from getting your hands on products with these incredible ingredients.
Do you check the ingredients in your beauty products? Do you purchase skin products based on their claims to give you more youthful-looking skin?
Interested in submitting your stories and opinion pieces to Starts at 60 or Travel at 60? You can sign up as a contributor here. We also invite you to connect with other community bloggers and learn more about blogging in our dedicated Bloggers Club on Facebook.