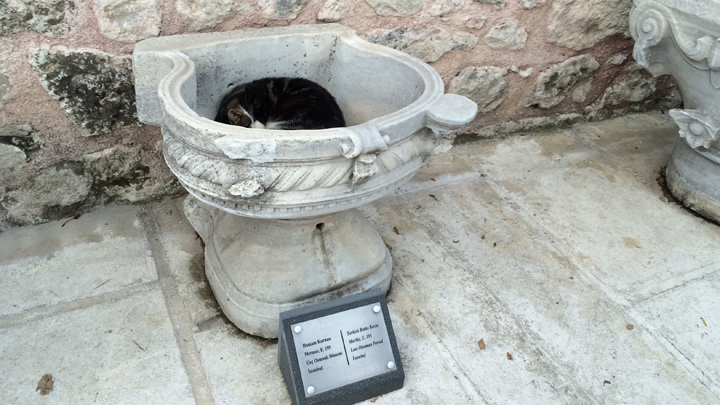 Ouch! I lifted my arms to rinse my hair and bashed both elbows on the shower walls. What is it about European hotels that the bathrooms are so very small? Rubbing my sore funny bones briskly, I decided that the trip we were starting in this tiny shower in Paris would take us through Malta, Istanbul, Crete, Naples and Rome, giving me a wonderful opportunity to get to the bottom of the matter. "Us" is myself and my husband John. John does not have the same fascination with bathrooms as I do, but is tolerant of, and even a bit amused, by mine.
Alors! Paris. Should we be so overcome with the joy and the privilege of visiting the City of Light that we make light of having a bathroom so small that it's dangerous to life and limb to actually wash oneself? Our hotel room itself is very small but the bathroom is beyond ridiculous. It's about the size of the toilet cubicle on the plane we have just spent 20 or so hours on flying from Australia. There is nowhere to put anything other than a toothbrush and tube of toothpaste and then only if you balance them carefully on the edge of the sink. The sink is about as big as a salad bowl; you can only enter the shower sideways and after you have folded the door to its open position. On the upside, if you're not squeamish you could stash your cosmetics etc in the bidet I suppose. It must be useful for something.
Always keen to learn from my experiences I decided that the learning on this occasion was to keep my elbows in at all times when showering.
We spent a couple of days in Paris feasting our eyes on her beauty. I've included one of my more creative photos taken through the famous round window of the Musee D'Orsay capturing the view of Sacre Coeur as an example. I think such images are preferable to subjecting you to pics of bathrooms.
Ad. Article continues below.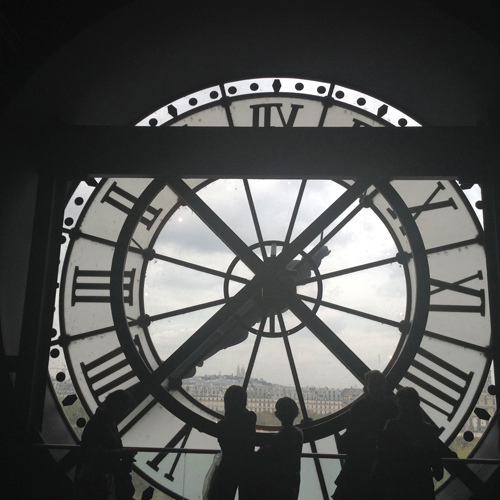 Then, onwards to Malta. Ah, Malta – the land of goats and gunshots! Here we stayed in Zeitun, not far from Valetta. Our villa, Villa Sky, snuggled into a patch of farmland within sight of the sea. Lovely! But this story is about bathrooms, so back to the point. Here we had a big room on the third and top floor. The bathroom was big too. About the size of our whole room in Paris. It was imminently possible to wash yourself and your hair without injury, and the view over the garden of the villa next door to the little farms and lines of grapevines from the shower was charming. Sadly though, there was also nowhere to put anything and I once again balanced my toothbrush on the edge of and admittedly larger sink and dumped my toiletries bag on the floor.
Learning: Size is not everything. You'd think I'd have known that by now.
After a wonderful week in the biblical landscape of Malta enjoying the mouth watering seafood, the bright sunshine and those lovely people with their wicked sense of humour, we pressed on to Istanbul.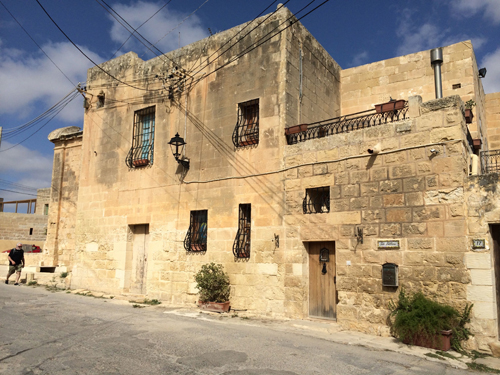 Ad. Article continues below.
In Istanbul we found the best of all bathrooms! It was delightful. It had two rooms. One a wet room with a bath, and three different showers. I believe one was called a rain forest, another a waterfall and I'm not sure about the third. The other room was separated from all the showers by a plate glass wall and door and it housed the sink with ample bench space and a large cupboard underneath, the toilet and of course the bidet. There was space aplenty and fragrant toiletries were provided as if by magic each day.
Learning: You can always trust a 6 star hotel if it's a great bathroom you're after – and I usually am.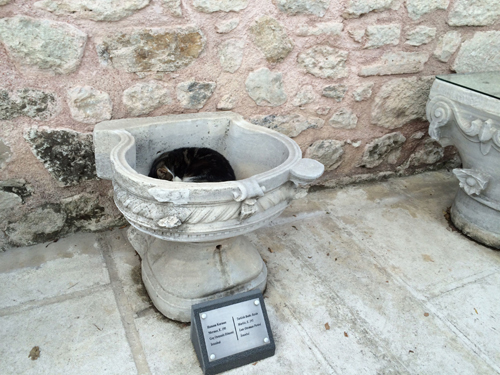 Departing the truly exotic Istanbul we flew to Crete, Heraklion, its capital to be exact. Here the bathroom was quite adequate really, and it had the great advantage of having a window you could leave open. This was especially good as neither toilet paper or "other things" could be flushed. I'm sure you can imagine what I mean.
In any case, our balcony and the view from it of the sea, the fishing boats and Knossos Fort was so spectacular we barely noticed the bathroom.
Ad. Article continues below.
Learning: If the view and the balcony are good enough, who cares about the bathroom (within reason).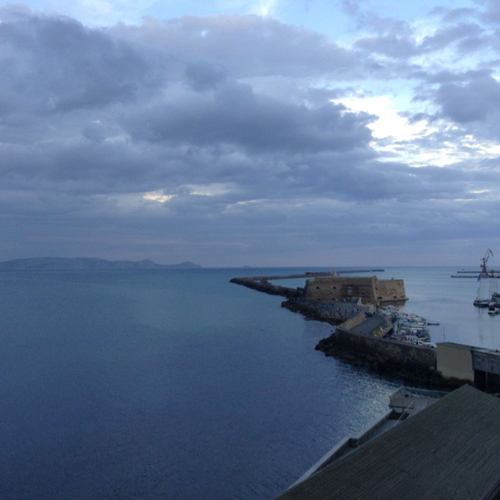 We spent 10 relaxing days in this deeply religious, motor bike infested and truly enchanting place before heading to our beloved Rome.
We flew to Rome and caught the train into Termini as we were staying at the Yes Hotel a couple of streets behind this large and frantically busy railway station. We had stayed at Yes a couple of times before and our hearts lifted as we spotted the golden statue of Jesus atop the church as we exited the station. We knew when we saw this that in minutes we would be settled into our favourite Rome hotel.
We were not disappointed. The chandeliers in the foyer and the bar still glittered. The man at reception was still charming. He remembered us and we were presented with a free bottle of wine as returning guests. Our room was as comfortable and as quirkily but tastefully decorated as we remembered. Best of all, the bathroom just plain worked. It wasn't big but there was space to put things. I could arrange my make up and perfume and body lotion on the bench next to the sink. I could even put my shampoo and conditioner in the shower recess. Bliss!
Ad. Article continues below.
Learning: When in Rome…size definitely doesn't matter.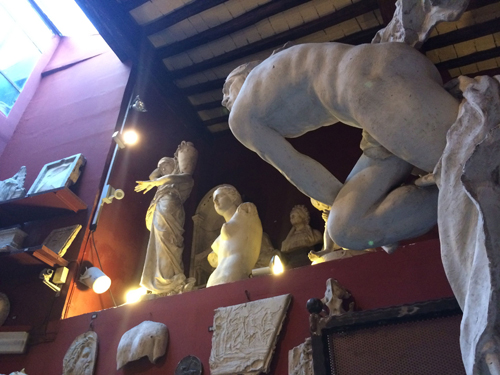 Overall, I concluded that a bidet is not necessary and its elimination would almost double bathroom sizes and that its incorporation into Europe's bathrooms is the only consistent factor in their inadequate size.  Failing doing away with bidets you need to book into either a 6 star hotel or one with a fabulous view.
Do you share similar sentiments about European bathrooms and bidets? Share your story below.