These Aussies were imprisoned for something that's now a human right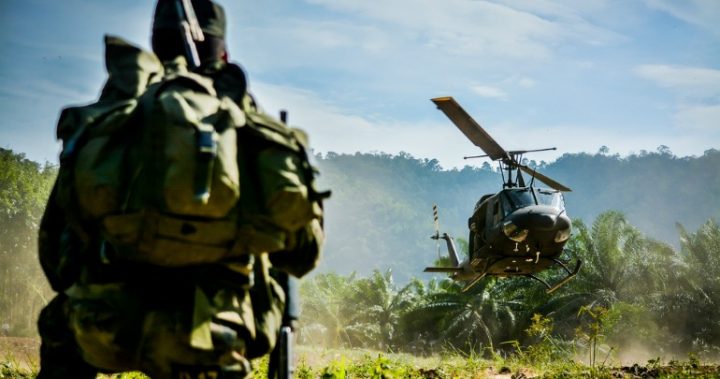 They were young, they were radical, and they were thrown into prison for their student activism.
August 4 marks the 45th anniversary of the release from prison of three young La Trobe University students who followed their consciences and were then expected to pay an inapt and unacceptably high price for their ideals.
In an act that utterly beggars belief, they were jailed without appeal for the heinous crime of protesting on campus.
It was the early 1970s and there was widespread condemnation of Australia's involvement in South-East Asia in the 1960s and '70s, much of it stemming from student activism on campuses all around the country, including La Trobe University. The period was one of global rage and angry opposition to apartheid in South Africa and the Vietnam war.
Perhaps the worst episode in the whole sorry anti-Vietnam war saga was in the US in 1970 when four students were shot dead and another nine injured as Ohio National Guard opened fire on a student gathering at Kent State University. The rally became a bloodbath when one guardsman most likely panicked and opened fire, setting off other nervous trigger-fingers. Thankfully, it never got to that extreme stage here, but there were instances of skirmishes resulting in bloodied heads and an occasional broken bone.
Ad. Article continues below.
Back at the Bundoora campus of La Trobe University in Melbourne's north, three young Marxists received special treatment for their involvement.
They were Brian Pola, president of the Student Representative Council; Barry York, president of the La Trobe Labor Club; and Fergus Robinson – all part of the tide of activism rejecting our participation. The university, itself then only five years old, became concerned at the climate on campus and took out High Court restraining orders against the three, and one other, who then found themselves expelled and unable to re-enter the precinct.
In early 1972 they disobeyed the expulsion order and writs were taken out for their arrest for the crime of 'entering the premises of La Trobe University. The arrests occurred at different times for the individuals during a period of several weeks. When arrested, the three young men found themselves incarcerated with hardened criminals in Pentridge Prison aka Bluestone College'.
That, in peacetime and in a country that prides itself on upholding a system of Westminster justice, was reprehensible. Fergus Robinson served four months, Brian Pola three months and Barry York six weeks.
Their time in prison, spent with some of Australia's worst criminals, was harrowing. As Barry York said in an interview: "You could hear guys being beaten up, the screws opening doors, the screaming, the thuds." It was even worse for Brian Pola, who had just come out as a gay man. "I was assaulted one night … I guess I was just young meat."
Ad. Article continues below.
Today, all three are historians and hold post-graduate qualifications. They have written books and their work is widely published in academic circles. Dr York was awarded an Order of Australia for his work on migrant history and the men remain friends all these years on.
In fact, all are to appear at a La Trobe University Bold Thinking event in late August, coinciding with the university's 50th year and the 45th anniversary of their release.
They have never been offered an apology.
Do you remember The La Trobe Three? Where were you at the time, and how did the issues of the day impact on your life? Were you a participant?
Thanks to the ABC and to La Trobe University's Eventbrite site for information used in this article.