Attempted hijackings in our skies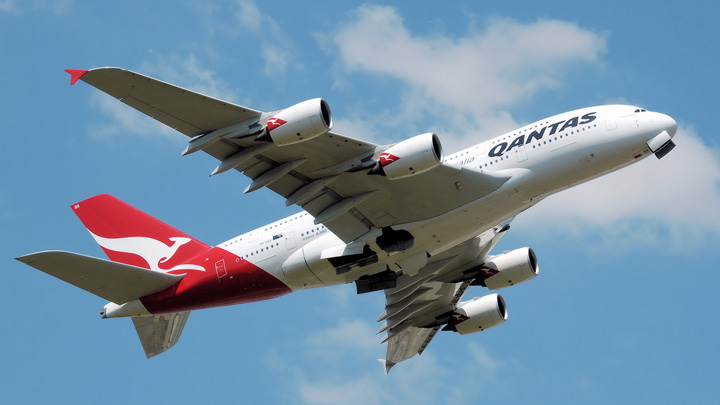 Australia's skies are arguably the safest on earth. Our airlines have an almost impeccable record but sometimes the understanding, the training and even the bravery of cabin crew is what saves the day. Here are two examples:
THURSDAY 1st JANUARY, 2015
On New Year's Day, a 'disturbed passenger' caused the captain of a Qantaslink flight to turn back, just 15 minutes following takeoff from Melbourne. The Boeing 717 was on a Hobart flight. On return to Tullamarine, police met and interviewed the 18-year-old passenger but no charges were laid. An hour or so later, minus one passenger, the plane again took off and completed its trip without further incident.
The episode brought to mind another flight 11 ½ years earlier.
THURSDAY 29th MAY, 2003
Ad. Article continues below.
QF 1737, the afternoon flight connecting Melbourne with Launceston, is a normally quiet one-hour hop to the provincial capital of Northern Tasmania. It is over almost before it begins and is not a flight on which there is ever any trouble or much out of the ordinary. That all changed a few minutes into the flight on 29th May, 2003.
On that afternoon, there was an attempted hijacking.
The Qantaslink B717 took smoothly to the air just before 3:00pm. Ten minutes later, as the crew prepared to serve the afternoon snack, a male passenger in row 7 stood and made his way along the aisle towards the front of the aircraft.
David Mark Robinson was a brilliant young English computer engineer working in Victoria, making his way to Tasmania for reasons other than family, business or pleasure. As he walked up the aisle, he removed wooden stakes from his jacket pocket and began to attack cabin crew. He stabbed flight attendant Denise Hickson and then flight purser Greg Khan. Despite several blows to the head and loss of blood from his wounds, Khan tackled Robinson and finally succeeded in wrestling him to the floor. Several passengers, disregarding their own immediate safety, helped Khan restrain the man, tying him securely with materials that came to hand in the cabin of the aircraft.
Turning back, the plane landed safely at Melbourne. Greg Khan and Denise Hickson were transported to Royal Melbourne Hospital for treatment and paramedics attended a passenger with minor lacerations at the airport.
Ad. Article continues below.
Robinson was arrested by Australian Federal Police and found to be in possession of cigarette lighters and aerosol cans he intended to use as flamethrowers. At interview he admitted the attempt to hijack, saying he'd made two previous flights with the same intent but hadn't proceeded.
Incredible though it sounds, Robinson had a plan. He intended to take control of the plane and crash it into the Walls Of Jerusalem National Park, which he believed would release the Devil from his lair and bring about Armageddon.
Three charges were laid, attempted hijack of an aircraft, attempted murder and grievous bodily harm, but a Victorian Supreme Court jury found Robinson not guilty on the grounds of insanity. He was ordered to undergo psychiatric testing and found to be severely paranoid schizophrenic. The judge ordered his indefinite retention within the Victorian mental health system.
There were some interesting sidelines to this case. Despite the dreadful events of 11th September 2001 in the US, Qantas had not adapted all their aircraft – including this one – to prevent access to the flight deck. Following this event, they undertook to secure all doors by 1st November that year.
The injured cabin crew both returned to work following their ordeal. Greg Khan and four of the passengers from the flight who'd helped overcome Robinson received commendations for bravery.
Ad. Article continues below.
Qantas used the event as the basis of a training film, including interviews with two very brave crewmembers, Greg Khan and Denise Hickson, during which Khan relates a complaint by one passenger about the plane returning to Melbourne!
There are times people's logic escapes me…
Have you ever been on a plane where something weird happened? Tell us about it!