An unusual Mother's Day present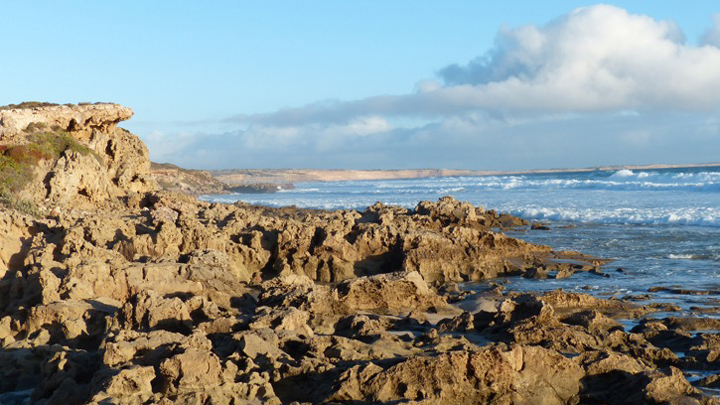 From Whyalla on the east coast of the Eyre Peninsula, we raced the 300 kilometres to the town of Elliston where we had a picnic lunch and enjoyed taking in the ocean air. It was great to be on a secondary highway where there were few cars, no police and we could really step on the accelerator.
Ad. Article continues below.
Another hour and a half, and we were in Streaky Bay. Quiet is a suitable description of this seaside town. The downside of Streaky Bay is that the only place open for dinner on Sunday‹this Mother's Day‹ was the pub hotel whose tripadvisor reviews were not favourable. We decided in advance to buy packaged lasagne rather than starve‹it was edible, though not what you would expect on Mother's Day.
We saw a spot on the map called Back Beach. Adele decided she wanted to go there for Mother's Day, hoping to see some seals. Only problem, the road leading there was unpaved, corrugated and full of potholes. As we didn't have a four wheel drive, we rocked and rattled on this road; good thing we hadn't just eaten. At the end of the road there was a viewing platform and many jagged rocks. We spent some time watching the surf crashing against the rocks, but no seal appeared. 
However, back in Streaky Bay, we did get a pleasant surprise in the early evening. While walking on the town jetty we saw a seal who swam onto the beach and snuggled under the jetty. He had found a cozy spot, so he closed his eyes to settle in for the night‹ – Adele had her Mother's Day present.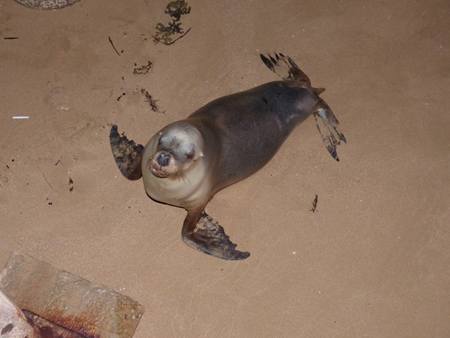 Have you had a beautiful surprise like this before? What is the most amazing animal you've seen in the wild?