Always look on the bright side of life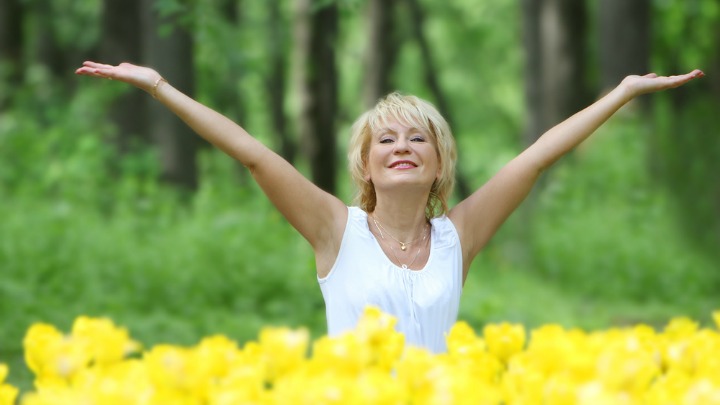 After living in Queensland for more years than I care to remember, I have become used to the warmer weather, so when I come to Melbourne for work… and some recreation… I am often shocked by how cold it is. However, this trip has made me appreciate the changes in seasons which we do not experience in Queensland.
I do enjoy catching up with my friend John who lives in a sprawling farmhouse set on 37 acres. His only companions, most of the time, are sheep and goats, and it is gorgeous to see the new kids and lambs frolicking around the fields. I have to confess I do also enjoy the rabbits playing together on the lawn but realise it is a shame that they are so cute, considering the nuisance they are to farmers.
I am enjoying seeing the daily progress of the pregnant buds bursting into blossom, the leaves beginning to form on the trees and the spectacular daffodils nodding their golden heads in the wind – here it is wind, not breeze!
I enjoy chats around the warm fire with mugs of Milo or something even more salubrious which send a glow to cheeks and oils the wheels of conversation. I love that at my rather advanced age, I enjoy the simpler joys of life and feel thankful for each day I am above the ground.
I am particularly grateful for gaining a coaching job down here with a woman I have admired for years. She is a highly respected leader of the Indigenous community who has a great vision for her people. I have now enjoyed two sessions with her and feel I am learning as much from her as she is from me and we find we have a great deal in common. I spent some years in North Queensland working with Indigenous communities trying to assist them to be more in control of their children's education. It took time, but it was thrilling when we began to see it happen. I had high hopes that it would continue after I had been drawn to other places and to some extent it has.
Ad. Article continues below.
Years later, I find myself once more becoming involved with some powerful Indigenous women who are working in communities with the express purpose of raising standards, eliminating domestic violence and most importantly, encouraging their communities to rise above victimhood. Having lived in victimhood myself for many years, this is a cause very dear to my heart. Just as I have done, these wonderful women I am associated with have risen above victimhood to become not just survivors but victors, and together we hope to inspire others in all communities to experience the difference it can make to the way we live our lives. I am feeling that there are small changes happening, and we can only take baby steps, but already there is hope where previously there has been none.
I also have been given some unexpected work in a completely different organisation down here and feel extremely moved in the trust that is given me to assist in areas that would not have been possible for me twenty years ago. There was a time when I wondered whether there may have been any purpose to my life. It may have come later than I might have desired, but thankfully I am absolutely sure of what it is now. We over sixties. and in my case, over seventies, often underestimate what we have to offer.
It is almost time for me to return to my home on the lovely Gold Coast. The next time I am here, the blossom will be completely out and the trees will be dressed in green and it will be time for another transition.
In this funny old world we live in, I can't help wanting to sing with old Eric Idle, "Always look on the bright side of life… !"
How do you look on the bright side of life?

To write for Starts at 60 and potentially win a $20 voucher, send your articles to our Community Editor here.