Always in fashion: my style throughout the years
I was aware of fashion from a very early age.
I loved clothes and dressing up. But the austere years after the war were dreary, lots of grey and black and nasty prints in cheap materials. It was the late 40s, and 50s sweeping in with the 'New Look' that got me interested. Tight-waisted skirts and full, full skirts, a
lot of material used after years of cutting patterns to save material. So the first thing I wore which was influenced by this was a full skirt when I was 11. My mother had it made for me from a new pattern, so I blame her. She wanted such a different life for me, things she could never have she made sure I did have.
Elastic belts frothy skirts and tight sweaters were all the rage, later it was the 'Beatnik 'look, bohemian, with long loose sweaters. There is a photo of me at 17 in a full skirt and sweater. Circa 1957.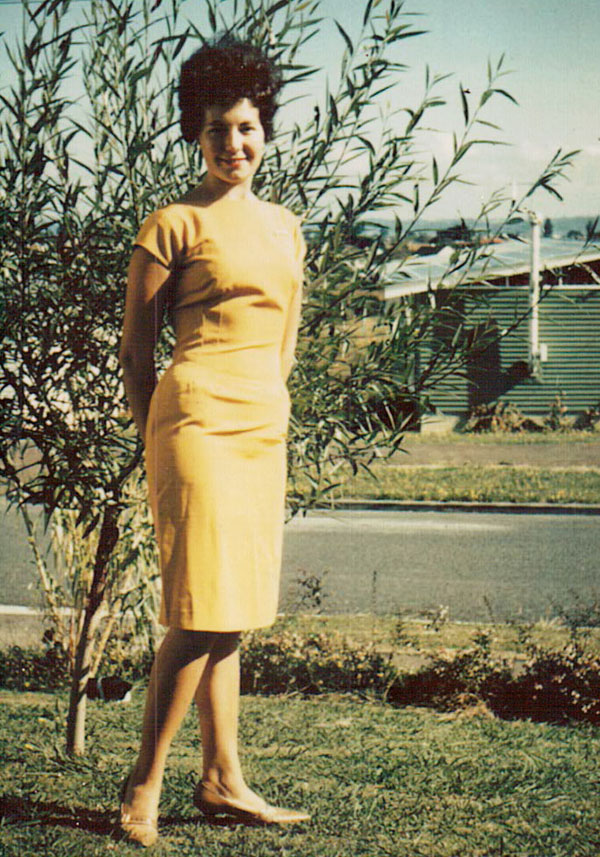 The 60s brought in sheath dresses, pointed toes and eventually minis. I bought my first really short skirt when I had just dropped the third child off to day care – my first year without pushing a pram for six years – no wonder I went slightly mad: it was a sort of reaction! A burst of freedom, as the other two was at school and I was able to go shopping without a child in tow. Indeed it was a taste of the next phase of my life, loved my children, but this heady moment is deep in my memory.
So I wore all the crazy fashions, the hot pants, see through dresses, maxis midis, denim and lace, I tried it all. Right through to the 70s I wore the trendy things. Long skirts were all the rage and we wore full length dresses to parties. Banlon was a material that was clingy and showed every panty line, so some went without, but I was a prude, kept wearing my undies and never liked the thongs that came in later.
Ad. Article continues below.
The 80s were a time I worked in a fashion shop, so I had very elegant formal clothes; I also opened an account at a boutique and had some truly beautiful things – one of my favourite outfits was a stretch cream knitted skirt and off the shoulder top, it was delicate and lacy, and quite the best thing I had ever owned. Yet I have no photos of me wearing it.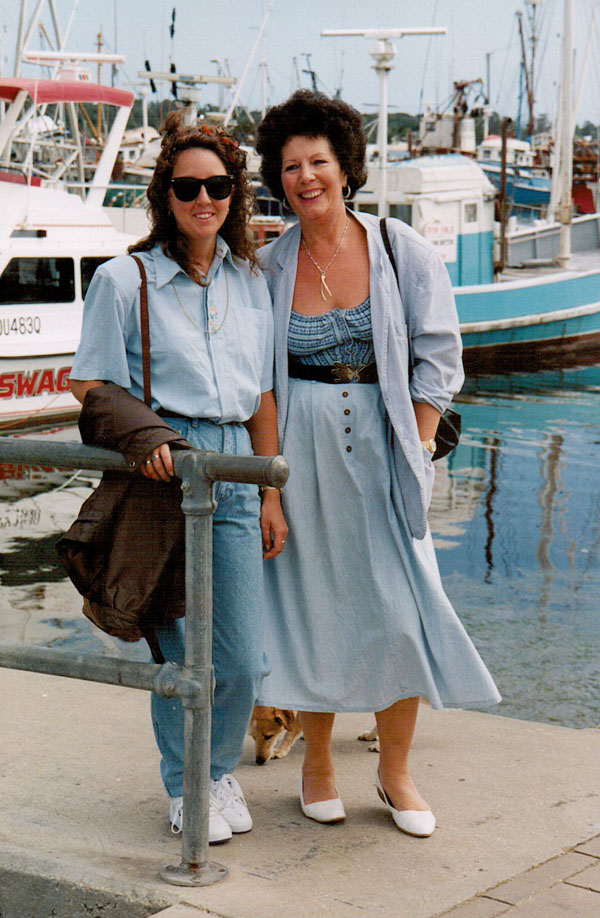 The 90s made power dressing all the rage: shoulder pads and short hair…not really a good look for me. The shoulder pads began to take over completely, making anyone look like a wrestler. I spent the next few years ripping the pads from my outfits.
The turn of the century I began to feel very old, closer to 60; I was a little frazzled and needed a boost. The boost came when I lost weight at last and enjoyed wearing slimmer lines. This was around 2003 I regained my love of fashion but due to a plummet in our finances had to source them from charity shops; I have become an expert. I can go along with a colour and style in mind and very often find the exact item. I need a cream blouse, no problem! A sweater to cheer me up…a sweet lilac mohair magically appears in the shop. Something glamorous to wear to an art show, and voila there is a three-piece outfit in deep turquoise, elegant and yet arty for ten dollars. So that is how I manage: I go to the sales and always have in mind what the item I buy will go with. At this age if I dressed appropriately I should probably be wearing understated elegant items. Which sometimes I do…if the occasion demands it. I call it my 'Vicar's tea party look'. I can do the pearls and sweater with the rest. But then I also love wearing mad things, brilliant colours, beads and swirling scarves and stoles – dramatic things. I need colour in my life and clothes will always be my passion even when I am 90. I know for many clothes are just a comfortable pair of pants and a tee shirt, and why not? If we were all the same the world would be full of mad women like me in swirly scarves and wearing purple and that is scary!
Ad. Article continues below.
Some more pictures of Jacqui:
What do you love to wear? Do you have the same fashion sense you had when you were younger? What's your favourite outfit nowadays? Tell us in the comments below!