'An innocent comment on Facebook robbed me of my grandkids'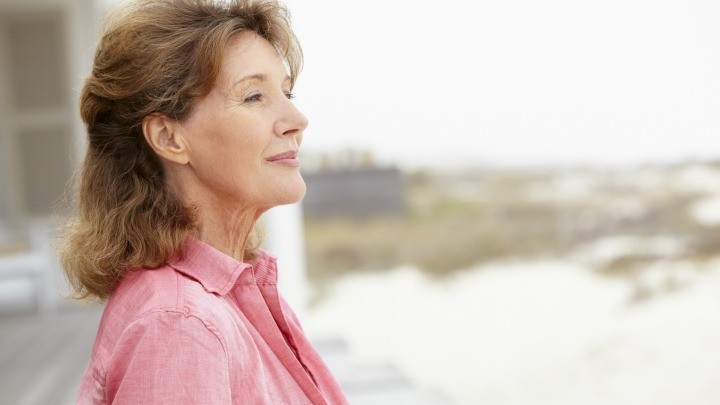 Let's talk about elder orphans … actually, what is an elder orphan? I'm an elder orphan and I'm not alone in that mostly ageing single women with no children are the demographic of this new phenomena.
I did once have a 'family' e.g. son and daughter and grandchildren but I accidently made an error on Facebook and phhht – all gone!!
Let me tell you about the 'Facebook Faux Pas'. I was a novice and just starting out on my social media adventure. Previously I was a very competent medical software trainer and computer user, despite my age. I came to computer software training later in my life – about 45 – so was really chuffed at my competency.
Facebook was just another step along the way. For me, a great way to communicate with anyone around the world. I loved the flow and ease with which I could send photos and comments and links even on my mobile phone. Technology really is great.
I'd taken my eldest granddaughter for a photo shoot with a photographer friend of mine along with make-up person and lots of great fashion. We had a fabulously fun day, granddaughter enjoyed all the attention and photographer very happy with the results. This granddaughter was 15.
Ad. Article continues below.
A couple of days later, I was discussing the photos on Facebook of my granddaughter, with the guy that did the photoshoot which turned out so well.
Now just to let you know a little family secret, this grandchild had been conceived outside the relationship of my son and her mother but there was never an issue that she was 'ours'. She was loved and very precious.
Unfortunately, her mother had never explained to her that my son was not her biological father despite years of my expressing concern that she was not being raised in truth about her father. I had often stated the fact that she needed to know the truth about this man she called 'dad'. This family secret existed for 15 years.
Back at Facebook Central, I was completely unaware that this child was included in the private conversation I was having with photographer friend. I had checked out modelling agencies for my granddaughter and discovered her lack of height was an issue. As I discussed this, my friend asked how tall her mother was and then how tall her father was. I then stated that he was not her biological father. My photographer friend then told me she was hooked into the conversation!
I was shocked and straight away understood the consequences of the conversation. My granddaughter's life suddenly was turned upside down and I was the reason.
Ad. Article continues below.
I felt sick to the pit of my stomach and immediately phoned her mother to explain what had happened. Her phone was engaged, so I called my son. If I was in any doubt as to the disturbance I'd caused, he put me straight. The bottom line was 'don't call us, we'll call you'. I was not given the opportunity to explain my accidental error and an email followed the next day stating the same thing.
I've spent many hours with my three granddaughters over the years, enjoying every minute of their company. I live in a tiny one bedroom unit and they managed to sleep altogether on my sofa bed and help cook meals and have lots of fun.
They've enjoyed trips to the city, train rides, cooking classes, films, op shopping, fresh food markets and kids games and book reading etc.
That was five years ago and I've not seen them since, nor my son or daughter-in-law.
What gets me is how punitive people can be. My children were never raised in that fashion and it's incomprehensible that they should treat anyone this way, let alone a child's grandparent. I believe a grandparent's role is so important in young people's lives and to be heartlessly discarded is unfathomable.
Ad. Article continues below.
There you have it – how I became an elder orphan.
I am recovered and understand the links with my granddaughters are now broken. There may be new links slowly built in the future as these children mature and grow. I do hope they remember their Oma and the fun we had in the past.
For me, I now understand Facebook a lot more and still use it and enjoy the freedom it allows me to explore broader pastures. I've given up trying to figure out what makes some people tick and just get on and enjoy my life.
Has something like this ever happened to you? Had you heard of the term 'elder orphan'?
Keen to put pen to paper, or fingers to keyboard, to share your thoughts with other 60-pluses? You can sign up as a contributor and submit your stories to Starts at 60 here, and join the Starts at 60 Bloggers Club on Facebook here to talk to other writers in the SAS community and learn more about how to write for Starts at 60.