Affectionately Remembering Princess Diana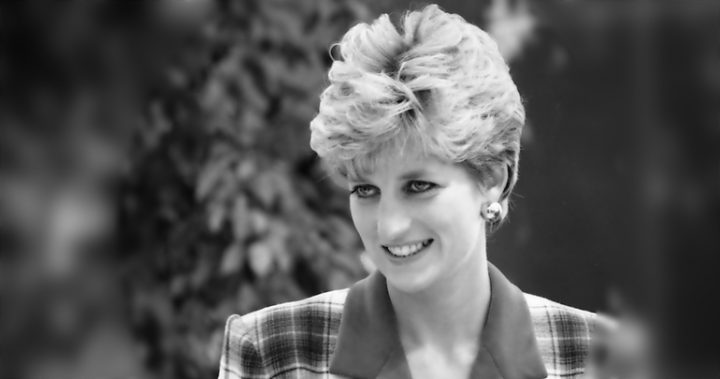 It was the stuff of fairy tales… Commoner marries Prince and they live happily ever after, except that she was no commoner, he was the Playboy Prince, and as for happily ever after…
Diana Spencer first met Charles when she was sixteen. He was dating her sister Sarah. Three years later she was invited to spend the weekend galloping over the moss covered moors of Balmoral, the Scottish castle of the British royal family. Over dinner whilst sitting across the table from Charles, the pair recounted yachting hijinks. Charles thought Diana's sense of humour was wicked and so promptly invited her to go fishing with him the next morning. Peeking out shyly from under her glossy fringe and decked out in corduroy culottes and sweatshirt, she proved to be irresistible. The prince proposed six months later in the nursery of Windsor Castle (expectations setting precedence over romance early on).
Six months later the streets of England were abuzz with the news that Charles and Diana were getting married. Her father Earl Spencer sold two Italian Old Masters for $540,000 to pitch in for the wedding, but it was mostly the Queen mum who picked up the tab. She also gifted Diana a family crown, the famous Lovers Knot Tiara made of 19 diamond arches and 38 drop shaped pearls.
On July 29, 1981, Diana walked down the aisle of St. Paul's Cathedral in a puffy sleeved ivory dress with hand embroidered sequins, 10,000 pearls and reams of voluminous silk taffeta. 750 million people tuned in to watch her raise the bar for Princesses everywhere. Five extra wedding dresses were made, 27 cakes were baked, 30 choirboys sang, and even a chef was appointed to inspect every single cherry, currant, raisin and sultana that was to go into the wedding cake for perfect plumpness. It was to be nothing short of flawless.
Ad. Article continues below.
The newlyweds honeymooned for three months, during which time Diana became pregnant. She described the honeymoon as "fabulous" and said she "could highly recommend marriage." It was also the time when she started to suspect the true nature of Charles and Camilla Parkes Bowles' friendship. She soon found herself in a companion-less marriage to a man who preferred polo and pruning. The Queen banned Camilla from Buckingham Palace and formal royal functions, but Charles simply wouldn't give her up.
The press initially presented Diana as the young wife in love, but it wasn't long before the focus turned to gossip and speculation about her private life. This fodder sold magazines and tabloids for many, many years. Diana was then the most photographed woman in the world. She set fashion trends when she wore pearls, polka dots, shoulder pads and taffeta, and single-handedly pioneered the polka dot dress with white stockings combo. The Royals were quickly being eclipsed by her beauty and grace as the crowds cheered and flashbulbs popped mostly for her. All the while she gazed out demurely from under her signature swept up hairdo. But she was so much more than just polka dots and polo. Diana used her high profile role as Princess to bring awareness to more than one hundred charities. She highlighted hunger in impoverished countries and touched those that society deemed untouchable: those living with AIDS and leprosy. Many remember her campaigning hard for the eradication of land mines. Even then, in her bullet proof vest, cream chinos and crisp white shirt, she was on point for elegance.
After four years of separation, Charles and Diana finally divorced in 1996. She stepped out of the public life and parred down her commitments to humanitarian causes. She purged her closets of the past. Out went the frou-frou and in came a more minimal look. Hems were raised, and heels were back! Sadly she wasn't able to enjoy her single life for long, as at the age of thirty-six she died in a tragic car accident in Paris. The world was saddened that just as she was emerging with a fresh start, her life was cut short.
Ad. Article continues below.
Her legacy lives on through her two sons William and Harry, who remember her in their daily lives and pay tribute to her in many ways. Even the Queen commissioned an artist to decorate a hallway at Kensington Palace with floor to ceiling wallpaper depicting iconic moments from Diana's life. The wallpaper consists of bold and colourful illustrations of Diana, with her changing wardrobe reflecting her life's changing journey. A fitting modern tribute for a modern Princess.
What are you memories of Princess Diana?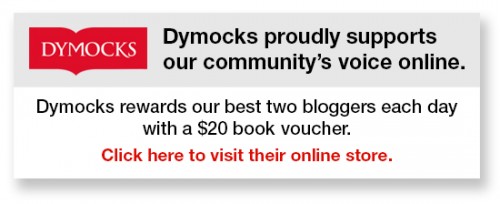 To write for Starts at 60 and potentially win a $20 voucher, send your articles to our Community Editor here.