Advice from Aunt Daisy: 'Never bet on a sure thing'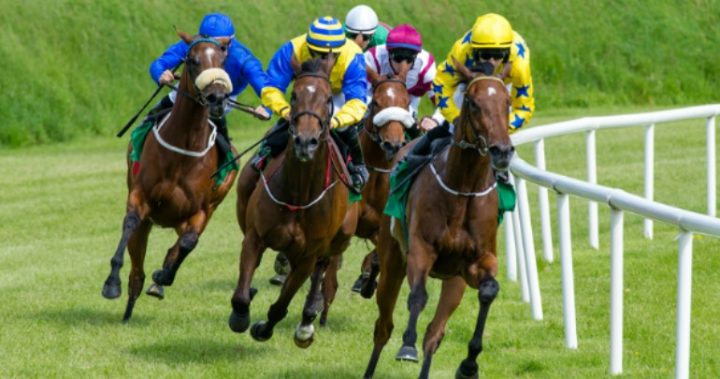 I was unpacking my weekly shop when the phone rang, and there was Aunt Daisy her usual enthusiastic self with her now familiar opening line.
"Hello, Henry, are you doing anything today?"
"What's up Aunt Daisy? How can I help you?"
"Oh, Henry I'd love to go to the races today, the beautiful mare Winx is running today, going for her eighteenth straight win."
"Yes, I heard about it on the news."
Ad. Article continues below.
"The meeting is local, and if you aren't doing anything, I'd love a lift there and back."
How can I say no to Aunt Daisy? She's such a fount of information and surprise. Once again, I didn't know she was interested in horse racing.
"Oh, yes dear," she said as we headed off, "every Saturday I sit with the form guide then off down to the TAB and put on me bets then the afternoon in front of the tele. But it's a hard game Henry, I have to say. But today is a once in a life time opportunity to see a champion go around. When Jesse was home one time, we went off to see Black Caviar go around and give everyone behind her a good look at her rear end. I'll dust off my fascinator and be ready."
At the races, the place was packed, but Aunt Daisy seemed to know where to go, and I duly followed her, marvelling as she nodded acquaintance to this one and that.
When the big race started, the stands were packed, and the anticipation of the race was electrifying. Winx missed the start and was a good six to seven lengths from the leading horses and stayed that way till the home bend was reached.
Ad. Article continues below.
Then as if she moved up a gear or two she motored down the outside overtaking the horses ahead of her.
The crowd was on its feet, the cheering deafening, as Winx came down the outside and ran past the leading horse as if it was standing still.
Beside me Aunt Daisy was on her feet with everyone else, arms waving, tears running down her face as she watched a true champion run a magnificent race.
When it was over the rumblings in the crowd suggested the same as I knew Aunt Daisy was feeling, they had witnessed a rare event in horse racing. It didn't seem to matter to anyone whether or not they'd bet on other horses to beat her; the triumph of her victory overshadowed everything.
On the way home, I asked her if she'd placed a bet on Winx.
Ad. Article continues below.
"Never bet on a sure thing," she said, "the return is always minimal, but I did okay on the other races." She said this as she patted her handbag, never revealing the extent of her winnings but leaving me fifty dollars on the car seat when she got out.
Do you like to have a flutter on the races occasionally?