A word from our Publisher... We really need your help!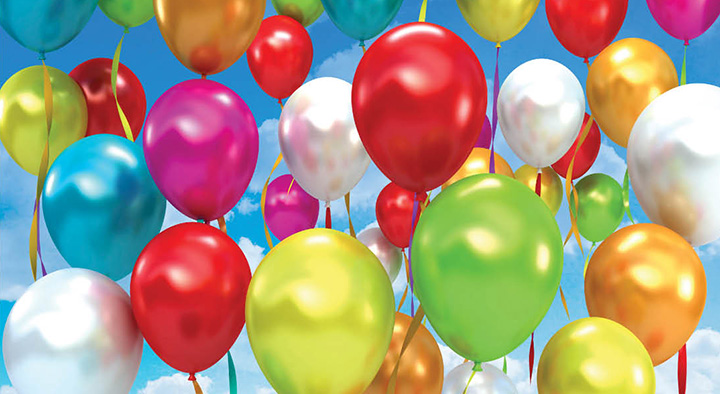 It is a very special day for us here at the Starts at Sixty team, and we need your help… to celebrate.  Today is the first birthday of our online community.  That is, it is exactly one year since we turned the Starts at 60 website on, to start a community of over sixties all over Australia.   Just one year after we started we are a strong group of over 120,000 people over sixty who visit the website more than 185,000 times per month and interact with our Facebook page more than 350,000 times per month!   And we're growing at well over 15% month on month at the moment.  Our small but growing team is working hard to provide everyone here with an opportunity to have a voice in both social media and on the web and we're thrilled you've embraced it.
We're doing something that has not been done before for seniors in Australia and you are voting with your eyes, that you like it.  We're bringing you up to the minute content, current affairs, and community blogs that are written specifically for over 60s and by over 60s.  And we're giving you a place to have a voice, online.  Starts at 60 is your place and we urge you to take it where you want it to go.  We are looking for ideas, writers and community stories to tell all the time and we need your help to find them.
When I stepped out to build an online community there was many who said we wouldn't find Seniors online.  In fact, even the Commissioner for Ageing challenged me that it might be a tough gig.  It seems they were wrong.  And I love every minute of building this community.  We've found plenty of Seniors online… or perhaps we could say, you've found us!
Ad. Article continues below.
Looking back to the early days, I set out to build an online community where over 60s could feel young.  Where you could share your stories about the big changes in life that seem to happen when 60 strikes, and where you could find others with similar stories you could learn from.  I wanted to combine the best of a blogging site with the best of a seniors relevant news site.  And that is what we have today.  What I didn't realise is just how much you would embrace it.  [I mean I hoped you would… but…].
Our community has more comments on our page than many of Australia's much larger portals.  Which means the real difference is you.  Your stories, your comments and your conversations make all the difference.  And your genuine interest in each other is what keeps everyone talking. We thank you for continuing to bring that to the site, day in and day out.
There is no doubt we've worked hard to bring Starts at 60 to you over the past year.  In fact, I am feeling quite sleep deprived indeed.  But we now have a team of writers, and a supportive web development group behind us that we can call "The Starts at Sixty Team".   And we have a community of more than 250 community writers too who are so incredibly important to us.  They are amazing.    Everyone has played an incredible role in building Starts at Sixty to what you see today.     The next challenge is to make it a sustainable business so we can afford to bring you more of what you love.
And with that, I am pleased to be able to announce that our community has its first annual supporter, in AVEO, a company that prides itself on helping Australian Seniors "live well".  We are grateful to AVEO for their support and we hope you'll embrace them and support the people who make Starts at 60 possible.
Ad. Article continues below.
We're hopeful we'll be able to announce other sponsors who support our operations over coming weeks and months, knowing we want to make Starts at 60 bigger and bigger and better and better for you.  And the improvements have already started.  If you look around you'll see things look a little fresher, a little more easy to read and a little different.  This is all part of the ongoing upgrade of Starts at Sixty that kicked off today, and will slowly roll out over coming weeks and months.  We're determined to bring you the best and most active site we can.  [No funeral insurance ads here].
In fact we're declaring our hand… we don't just want to build a community online, we want to build a "movement" of over 60s who have a voice in the community and are far from the invisible or inactive people the mainstream media seem to think over 60s are.    Over 60s make up more than 25% of Australia's demographics and their numbers are growing faster than any other group.  You deserve your own digital media outlet.  And that's what we're building, for you, with you.  It should be a platform you can use to tell your stories, share your experience and help others find their way.    In the current challenged media marketplace it is not an easy thing to do, but if you're committed with us it will be a lot easier.
But hey, enough of the serious stuff.  It is time to get the party started.  We want to know you are out there.  We want to know what you want from us over the next year, and we want you to tell us how you enjoy getting involved in Starts at 60.  We want you to thank our community writers for us, to consider writing for us, and to tell us what you like to read.  
Ad. Article continues below.

And we ask  if you can bring us one gift today…  we ask you to "bring a friend" to Starts at 60.  Tag your friend on Facebook, send them our email campaigner, or tell someone you see out and about that we're here.   There has not been an active online and social media community for Seniors before in Australia, so many don't know that they can go looking for a site like ours.
And thanks… for coming back regularly!
Our warmest regards
Rebecca Wilson, Publisher
And the Starts at Sixty Team…
Ad. Article continues below.
Kate, Jess, Mikael, Nathan, Erin and from monday when she starts with us, our new Editor, Lori too.