A weighty issue - body image over 60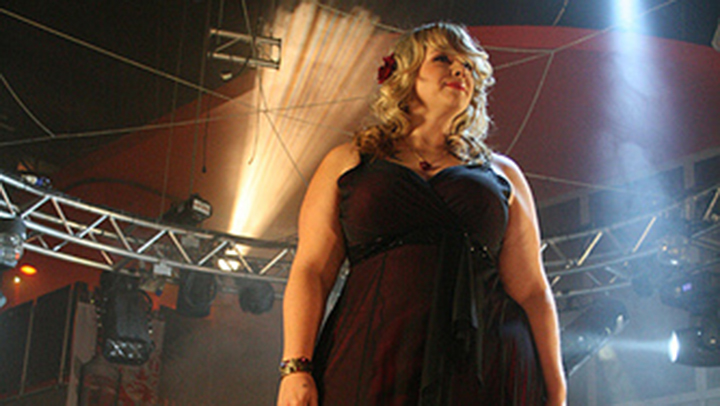 I was horrified to read recently that size 10 (aus) is too large for some models to wear designer clothing, and size 14 is 'plus' size for designers!! I read that in the Paris fashion houses models frequently faint and are on a drip for days due to starvation, that they eat tissue paper to fill their stomachs.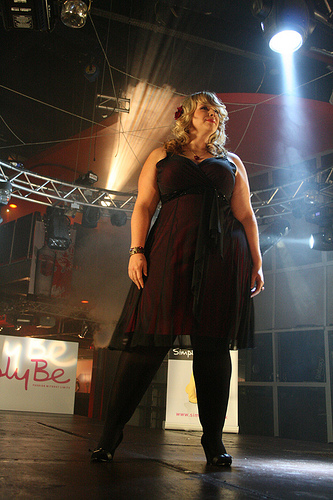 Are we the ones driving this need for skeletons to model clothes?
NO, we are not to blame, it is the mainly elite designers and rich companies that feel to show clothes you need to be almost needing last rites.   The designers want the models even thinner. Doesn't that freak you out?, it does me.
Before you say, 'why should I care, I am not interested in fashion', think again, what about your the images and examples your granddaughters and grandsons are being shown as 'fashionable'. I know we  have heard it all before, and to be healthy we need to watch our weight. But there is a huge difference in watching what you eat and starving to death.
I love fashion, but I also love life, so I am trying to redress the balance. Giving the 'pleasingly plump' a chance.
Ad. Article continues below.
I want companies that sell attractive clothes to be featured so tell us where you buy good clothing for fuller figures.
Share the pretty things, colourful items, and designers who really make us feel good. Write in and tell me what you have found.  Also have you had a bad experience in a shop because of size or body image?
I find Target is selling some really wearable items and have bought other 'special' outfits from a company called Kita Ku.
I usually buy these on sale, of course – and have scored two loose tops for less than 20 dollars each.
The normal cost can be a bit tough on a pension.  My local shop sells pre -loved items from fashionable houses, the good labels I crave, usually  from 10 – 20 dollars.
Ad. Article continues below.
An on line distributer called 'Birdsnest', seems to have a huge range, and sizes are right up to extra plus sizes:
Another is Curvy Clothing:
http://www.curvyclothing.com.au
Ad. Article continues below.
I am happy to hear of others, we all have our favourite places for cheaper lines too.
Has anyone tried spank wear? Or any of the other support underwear?  I have seen some really pretty examples of underwear with a hidden support yet pretty enough to make you feel womanly.
Has anyone tried a really good one? A cheaper line I tried just gave me a bulge in another place, not a good look.
A few tips
Ad. Article continues below.
Former plus size model Nancy Hayssen has written a book called 'You Can be Sexy at Any Size." In the promotion surrounding the release Nancy is giving  top tips on how women can boost their confidence whatever their size or shape. Here are Nancy's tips:
1) Positive Self Talk Probably the most important thing you can ever do at any time is—talk POSITIVE to yourself. Most people have negative self talk running through their heads 24/7 and they don't even realise it!
2) Hang out with positive people. Ask your friends and loved ones to help you by saying positive and approving things about you. The more often you hear positive things about yourself, the sooner you'll believe them.
3) Move your body. It sounds so simple, but moving your body can make you feel better.
4) Ask yourself—"How do I want others to think of me when they look at me?" What kind of image are you projecting with the clothes you wear? Maybe you dress to be really comfortable or maybe you dress to be extremely stylish, but however you dress, ask yourself if your clothes are giving others the impression of you that you want them to have?
They sound good to me… have you got some other good tips for being sexy at any size?