A trip to Antarctica to heal the heart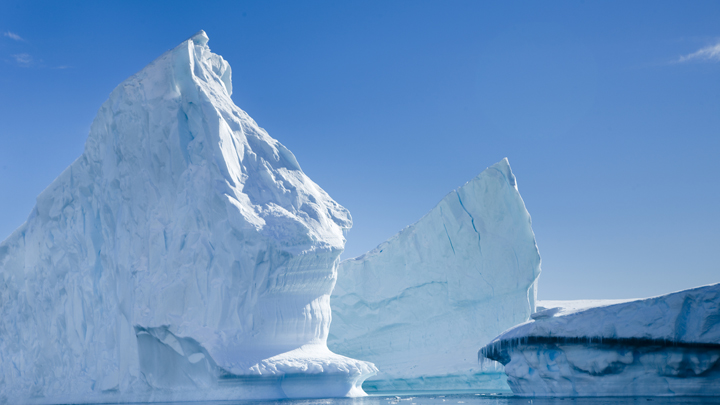 2004 was the saddest year of our lives. We had all been on a family holiday to Melbourne and had a relaxing and fun time. This holiday was with my husband and my youngest daughter's family and on the day we arrived home, we received a phone call from my eldest daughter's husband, telling us she had been diagnosed with cervical cancer and had been hospitalised in Sydney.
That was the beginning of many weeks of chemotherapy and radiation for her and pain and agony for me and my other daughters. Sadly she was part of the 5% that did not survive and she left us in August that year.
There is no way to describe the sadness and horror you feel when you have to leave the hospital without her. You drive home in absolute silence, thinking about how still and small she was in that hospital bed, knowing that the miracle you prayed for didn't happen.
That was August and as Christmas approached and the family began to think about gathering at our house I knew I could not bear Christmas without her. It was late November when I received the letter from my cousin in America with two tickets for a cruise to Antarctica for me and my husband.
Well, we went! There was a long flight from Sydney to Rio de Janeiro via Auckland in New Zealand, followed by a happy reunion with my cousin and her partner. We sat up late into the night talking about sad events that had just occurred in our lives and describing our excitement at the coming cruise.
Ad. Article continues below.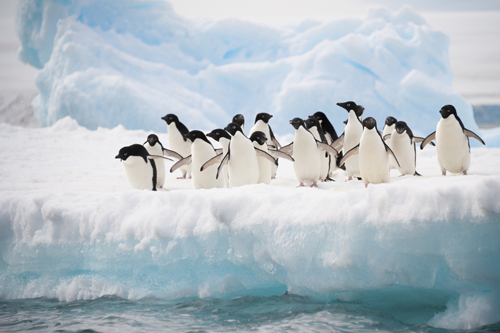 It was a wonderful experience, not the least of which was visiting the statue of Christ, the tomb of Eva Peron and watching flamenco dancing! Our ship was a huge floating city and we enjoyed relaxing and spending time with my cousin and her partner but the piece de resistance was when we entered the waters around Antarctica. Our first sight of icebergs was truly amazing because of the giant icebergs that destroyed the Titanic, we saw large, flat slabs of ice floating past our ship. The next morning was Christmas Day and we woke to snow falling and seals and penguins floating on the slabs of ice.
I think we spent the whole day cruising past scientific stations where Australians waved to us from the huts on shore. That night there was a wonderful dinner and we all dressed up and partied till late in the night. Of course we slept late the next day but our sleep was disturbed by bad weather. There seemed to be a huge swell that made movement around the ship difficult and we were all feeling a little sorry for ourselves until we discovered that the bad weather was due to the Boxing Day tsunami that destroyed so many lives.
It was a wonderful trip and left us with some thrilling memories, not the least of which was visiting the southernmost town in the world – Ushuaia. This was an amazing little town where some beautiful flowers took our breath away.
I will always be indebted to my cousin who took the time to change the saddest year of my life into the most exciting holiday! If you get the opportunity to go to Antarctica, TAKE IT!
Thanks so much to June for sending this story in.
Have you had a pick-me-up when you needed it most? What was it? Tell us below.