A snapshot from World War II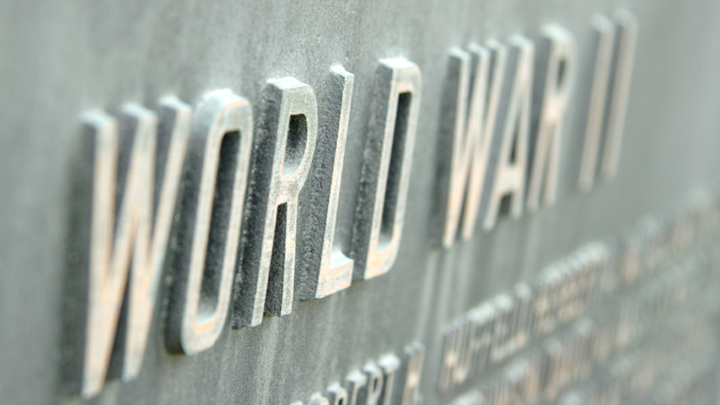 Here's a glimpse of life in the UK during the second world war. Fire watchers were volunteers who stayed up all night, on a roster basis, to warn of fires anywhere caused by incendiary bombs – here are the rules they were instructed to abide by:
There will be 6 fire watchers for each night, in relays of two.
1st watch – 12 to 2.a.m.
2nd watch – 2 to 4.a.m.
3rd  watch – 4 to 6.a.m.
Ad. Article continues below.
A rota of duties will be exhibited in Mr Plimsole's shop window. If flares or bombs fall in the village, watchers to give the alarm immediately, by blowing their whistles with a sharp blast, then pause, then another sharp blast and so on. Awaken people from door to door, as you pass along.
Watchers to call up wardens and members of A.F.S. but a messenger must be sent at once to the house where the fire bomb is, and aid rushed there.
Each watcher to carry a list of wardens of A.R.P. and A.F.S. also of the ladder and stirrup pumps that are available.
The A.R.P. warden on duty will call up the first two watchers at or before 12 midnight and hand them each a whistle. These two watchers on ending the first watch, to call the second watch, as per rota, and hand the two whistles to the new watchers, who will, at the end of the second watch, call up the third watch and hand over their whistles to them. On completing the third watch, the whistles should be kept ready for one of the wardens to call for, unless they can hand them in at Mr. Plimsole's during the morning.
Patrolling streets and lanes will not be expected unless there is an actual raid in the area, or a red warning signal. Those who live in a house with a good view over Draycott are best placed and need not go far for watching. Those in less favourable spots should find the nearest place of vantage and go there occasionally, and be there when planes are passing over the locality, or when a raid is on a town within sound of operations. Each watcher to carry out his duties conscientiously. On quiet nights, this will need more determination than on nights with incidents, but remember the watching is for the safety of Draycott, and to help to defeat Hitler in his purpose of destruction.
Ad. Article continues below.
Watchword…….Be vigilant on duty!
There then follows a long list of local resident, who were obviously volunteers.
A.F.S. = Auxiliary Fire Service
A.R.P. = Air Raid Precautions
Those who lived in the UK during the war, as I did, will undoubtedly be familiar with the general instructions listed here, while those brought up in Australia or elsewhere will, I'm sure, find it all a bit "Dad's Army-ish", but this was the way it was done then, no cell phones or other electronic wizardry, it was all accomplished with a gang of (mainly) retired gentlemen charging about, whistles in their hands, trying to make certain your home, or anyone else's in the area, was in minimal danger, should a bomb fall on it. It all worked very well too, in small towns and villages, though obviously large cities, considered by the Nazis to be prime targets, needed rather more than a couple of whistle blowers to keep things under control. I'm afraid I doubt that there would be time, in any future holocaust, for brave, elderly gentlemen to come and blow a whistle at our doors to warn us – it would most likely be all over before they could draw their first breath. Let us pray it never happens!
Share your thoughts below.