A scam avoided - or a friend lost?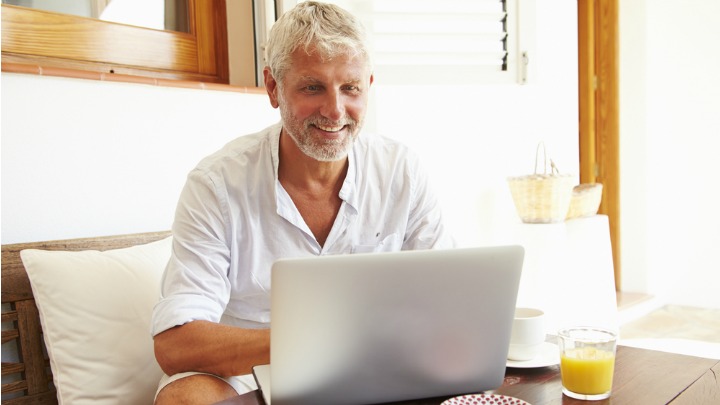 I spend a bit of time on Facebook and I recently received a 'Friend Request' from a stranger. This has happened before and I usually file them in the bin. This time found me with a little more time on my hands on a lonely night and an attractive picture before me. I did ask why she would want to 'friend' me and, after a bit of back and forward messaging, I accepted her request.
We then spent an hour or two messaging back and forward with me giving most of the details. I have sent a few blogs into SAS and copied these to her and received a lot of support and credit in return.
Some readers may recall one of these blogs about my first days in my new residence and a trip to a local store with Brian, one of the other residents. It so happened that on our return Brian had a bit of a tumble and was a bit battle scarred as a result. Rather than admit to this we were saved by a story that somehow circulated to the effect that we had been attacked by dogs and Brian had come to my rescue.
My new friend enjoyed this and other tales but wasn't very forthcoming with her information over the next night or two. There was usually some delay after my messages and I noticed her gathering new 'friends' from all over the world.
She came from Melbourne with a rather brief timeline history on Facebook. I tried to encourage more details and phone contact which was promised but not happening. I then called on a 'friend' to help with the following discourse.
Ad. Article continues below.
"G'day. Kevin and I reckon it's time to sort a couple of things out. He reads about all the silly stuff that happens on the internet and facebook and reckons you have too. We've enjoyed (a lot) talking over the last couple of nights but it's time to be a bit more open. Assuming you're the real deal and 'cos you're a woman he thinks that you might be a bit apprehensive (dopey bugger must have chewed on a dictionary when he was a pup). Anyway, if by any chance you're not the real deal then he's a bit appreh (that big word again.). He reckons that he has a lot on his profile and the other blogs and stuff leaves him exposed. "Haw! Haw!" That got a bit of a laugh out of the silly old bugger—says it makes him feel like a dirty old man without a raincoat". "OI! Kev; go and fetch me a stick and leave me be a minute".
Now that we're skating around the truth a bit I'd better tell you what's going on here. My name is Rufus Rottweiler and I'm one of the dogs that he wrote about. Pack of wild dogs! It was only me and me little mate Jack Russell having a bit of fun until that bloody Brian sunk the slipper in. Lamed me front leg and I think he cracked a rib too. Anyway, when it set in a bit cold I reckon he owed me so I went around to see about moving in and made him an offer he couldn't refuse. I know where his daughter lives so I sent Jack around to touch up the cat and Kev and I are best mates now.
Ad. Article continues below.
He gives me the run of the place and taught me how to use the computer; that's been a bit of fun. Having a bit of trouble with the rough carpet in his bedroom though. I was sliding my butt along it the other night and finished up with carpet burn you wouldn't believe. I slide backwards now 'cos I'd already had a problem with it. I don't like to boast but I've got a fair sack of goodies down there. I was  sliding along the Highway to Heaven when there was a bit of a bump and one of the lads disappeared. Kev had to feed me three cans of beans before I returned to normal – course, that was a bit painful too; and nearly fatal to Kev; he won't stand behind me after feeding me beans next time. Kev reckons I should have a talk to Wally. Wally? You remember those kids books where you had to find Wally Worm? Well, if you see anyone lookin', I know where Wally is. Think I'll read him a book on fishing bait to see if that encourages him to seek browner pastures; hope he doesn't get hooked. Haw! Haw!
Anyway; we look forward to hearing back— maybe think along the lines of a future phone call or even Skype. Kevin says he's going to change my name from Rufus to Ruffarse. Course; if by any chance you're an Irish Setter then Oooowwoooooooooo! Bugger! Note to self; don't wag tail while suffering from carpet burn."
This was received very well although, when I offered the choice of either myself or Rufus as a correspondent she elected for Rufus. We had another good, fun evening messaging but then she would just say "Hi" in the early evening and not answer messages. A phone call was promised but never eventuated until I eventually 'unfriended' her and then deleted our messages.
Ad. Article continues below.
A scam avoided  – or a friend lost?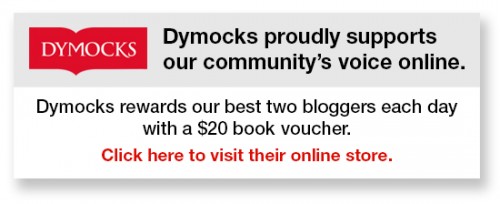 To write for Starts at 60 and potentially win a $20 voucher, send your articles to our Community Editor here.