A nostalgic drive: going back to my childhood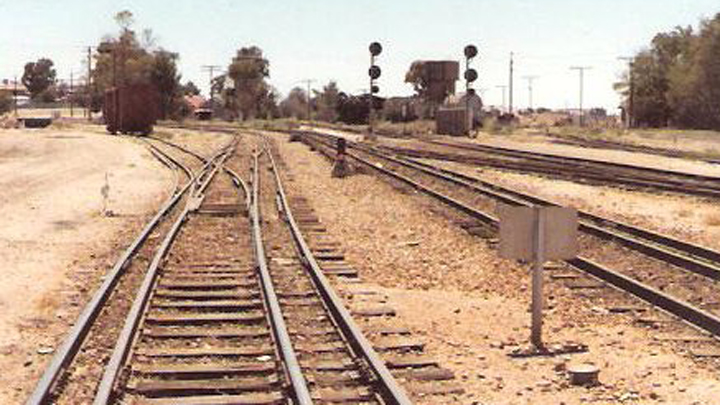 My sister and I spent our growing years at Gladstone, in the mid north of South Australia; we are both, now, in our early 60s.
However, when we were teenagers, most Sundays both my sister and I (we are only 18 months apart in age) and a couple of our friends would set out on an adventure.  We were lucky enough to have a little cream and terracotta coloured Austin. Mostly we went through Laura, Stone Hut then just before Murray Town we would turn left and go to Port Germein through the Port Germein Gorge.
To us, the Gorge was magical; the high craggy cliffs on both sides of the road were covered with trees, the dappled sun shone down through their beautiful green leaves. There was a small creek that ran nearly all the way through the Gorge, alongside the winding road. There was no room to overtake but there were always small cut outs by the side of the road for us to stop and look, or let a faster car pass.
We would often spend a cool hour or so in summer wading in the creek or just sitting on a stone or fallen tree trunk talking. We would go to Port Germein and walk out on the Jetty then drive on to Port Pirie, have a Pizza, then on home through the Flinders Ranges via The Gap to Gladstone.
Ad. Article continues below.
At the beginning of this year I spent a few days with my sister, who lives at Jamestown. On January the 6th we decided to go on a nostalgic drive to Port Germein. Feeling like teenagers again, we set off relatively early in the morning; it was quite the road trip moment. We decided to go to Appila, Boolaroo Centre, across to Murray Town then to Port Germein through the Gorge.
We were nearly to Boolaroo before we registered just how dry the country side was: no green grass at all, just dry and yellow. There were a few green trees scattered here and there, sometimes a few by an abandoned pile of stones that was once a small farm house. The side of the roads were over grown with above knee dry grass in most places; the towns had an empty, almost abandoned, feeling about them.
By the time we entered the Gorge we were both quite subdued.
The Gorge had lost a lot of the grandeur we remembered, the great shale ridges still rise high above the road but parts have cracked and slipped, the trees have grown old – they are dry and are suffering. Fragile, wire netting held in place with star droppers seem as though it is supposed to keep falling nature at bay. It looks forgotten, un-kept. The small creek: dry, no water flows through the Gorge today.
We came up out of the Gorge, stopped the car and sat, not looking at each other. Shit! If that entire part of the country even looks at a match, or if here is a storm and a lightning strike, there is no way a fire could be stopped.
Ad. Article continues below.
We both agreed the summer would be a bad one for fires, and the Gorge.
Ahead lays a panorama spread out before us: Port Pirie, Waroona Island and Port Germein. Point Lowly seems to float on the blue water across the Gulf, what a beautiful, familiar sight.
We had lunch at Port Germein, a very different town than remembered – it is a lot bigger – we can't believe how many new houses there are, most of them transportable. The town is well-kept, nice gardens and very clean. They now have a very nice Caravan Park and two new playgrounds. There is a park on the foreshore with a BBQ area. The big wool shed we used to play in during winter is still there. A light house is between the shed and the start of the jetty. It used to be the longest jetty in the Southern Hemisphere at one stage. A storm took out a portion, years ago, leaving the little light house out on the end by itself. It has never been fixed, to my knowledge. The jetty itself looks as though it has been kept in very good condition. All in all, a very surprisingly go ahead country town. Sitting under the new shelter shed on the foreshore, we can see three sets of wide steps have been added to the left hand side of the jetty. What a different place it is. Years ago we used to get a giant watermelon for 2 sixpence, or 25 cents, from the truck that would come by every Sunday afternoon in summer. What a treat that was for us.
We were planning on going back to Jamestown via The Gap, through The Flinders Ranges to Gladstone and then on to Jamestown. We couldn't help ourselves; we went back through the Gorge, again, in silence. We turned right this time, toward Stone Hut, cut through to Caltowie on the back road and on to Jamestown.
Ad. Article continues below.
Everything, absolutely everything, was just so dry it was frightening, even then.
We enjoyed our trip down memory lane, every kilometre of it.
But now, nearing the end of January, the fires have been raging for weeks, starting up Bangor way, then through the Port Germein Gorge, the Terowie Gorge Conservation Park, and now threatening Nelshabe and Napperby, sadly, we understand why.
Have you ever been on a roadtrip to visit your old hometown? What did you do there? What had changed?