A musical diary: November 1963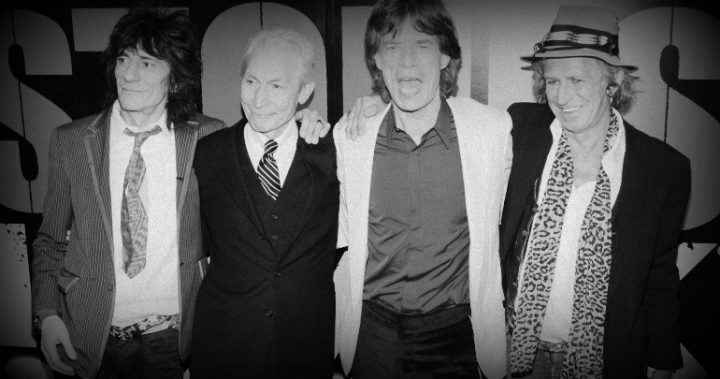 On November 1, The Rolling Stones release their new United Kingdom single, Lennon and McCartney's 'I Wanna Be Your Man'.
Dion Di Mucci, who recently separated from The Belmonts, walked off the set of Ready Steady Go on November 2, complaining that the Go-Go girls dancing around the stage were distracting him.
Also on November 2, The Konrads (featuring a 16-year-old David Bowie) appeared at the Shirley Parish Hall, Croydon, England.
On November 4, The Beatles performed at the Royal Variety Command Performance at the Prince of Wales Theatre, London, with the Queen Mother and Princess Margaret in attendance. The event was best remembered for the remarks directed towards the Royal Box by John Lennon. When introducing the song 'Twist And Shout' he invited "those in the cheap seats clap your hands and the rest of you just rattle your jewellery".
Dusty Springfield launches her solo career on November 8 with 'I Only Want To Be With You' and starts a tour with The Searchers, Freddie and the Dreamers, and Brian Poole and the Tremeloes. Dusty's further successful hits included:
Ad. Article continues below.
'Stay Awhile'
'I Just Don't Know What To Do With Myself'
'Losing You'
'All I See Is You'
'Give Me Time'
Ad. Article continues below.
'I Close My Eyes And Count To Ten'
'Some Of Your Loving'
'In The Middle Of Nowhere'
'Wishin' And Hopin''
'You Don't Have To Say You Love Me'
Ad. Article continues below.
'Son Of A Preacher Man'
'A Brand New Me'
'I'll Try Anything'
'What Have I Done To Deserve This' (a duet with The Pet Shop Boys in 1987).
She succumbed to breast cancer on March 2, 1999 just 11 days before her scheduled induction into the Rock and Roll Hall of Fame.
Ad. Article continues below.
Seven days after the assassination of United States president John F. Kennedy, The Beatles release their second US album With The Beatles and in the UK on November 29 'I Want To Hold Your Hand'; it sold a million copies in three days.
In Australia, Jimmy Little had his only Oz number one with 'Royal Telephone', which sold more than 75,000 copies.
Born James Oswald Little on March 1, 1937 he was an Australian Aboriginal musician, singer, song writer and actor who had been making records since 1951. His inspirations were Nat King Cole and Jim Reeves. He was elected by the Aria Music Awards into the Aria Music Hall of Fame in 1999. His most popular album Messenger peaked in the Aria Charts at Number 26 in 1999, and also won the award for the Best Adult Contemporary Album.
On Australia Day (January 26) 2004 he was made Officer of the Order of Australia with the citation "For services to the entertainment industry as a singer, recording artist and songwriter and to the community through reconciliation and as an ambassador for indigenous culture".
After years of suffering from a kidney complaint he died of natural causes on April 2, 2012 at his home in Dubbo, New South Wales, at the age of 75.
Ad. Article continues below.
The top 10 in Australia in November 1963:
1. Dance On, Kathy Kirby
2. Sugar Shack, Jimmy Gilmer & The Fireballs
3. Washington Square, The Village Stompers
4. Then He Kissed Me, The Crystals
5. Hangin' Five, The Delltones
6. Blue Bayou/Mean Woman Blues, Roy Orbison
7. Maria Elena, Los Indios Tabajaros
8. Not Responsible/No Trespassing, Helen Shapiro
9. Royal Telephone, Jimmy Little
10. You'll Never Walk Alone, Gerry & The Pacemakers
The Number 1s in the US in November 1963:
2nd and 9th: Sugar Shack, Jimmy Gilmer & The Fireballs
16th: Deep Purple, Nino Tempo & April Stevens
23rd and 30th: I'm Leaving It Up To You, Dale & Grace
In the UK:
2nd, 9th, 16th and 23rd: You'll Never Walk Alone, Gerry & The Pacemakers
30th: She Loves You, The Beatles
Ad. Article continues below.
In Australia:
2nd and 9th: Dance On, Kathy Kirby
16th: Royal Telephone, Jimmy Little
23rd and 30th: Sugar Shack, Jimmy Gilmer & The Fireballs
Where were you in 1963? What song from November 1963 was your favourite?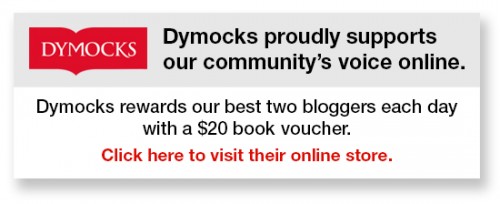 To write for Starts at 60 and potentially win a $20 voucher, send your articles to our Community Editor here.