A love affair with my Mac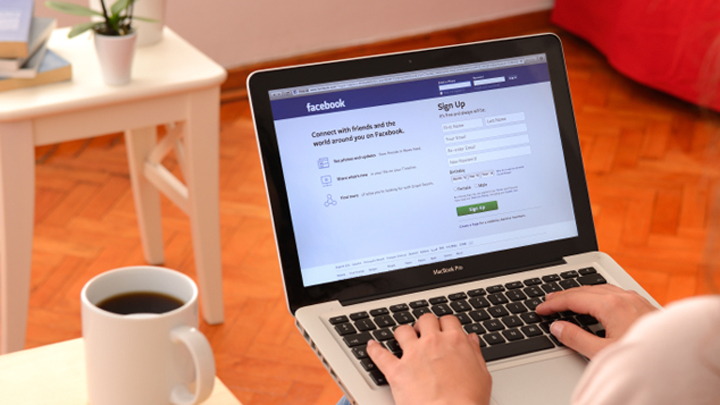 It has been a few months since the Mac and I got together. We had a very rocky start, which was recorded in my recent post 'Making friends with the Mac'. Well, to make a long story short, we are sorting out our relationship, seeing each other frequently and I guess you could say we are now dating. I no longer want to throw it out the window and resurrect my dead old Dell. In fact, my heart beats faster when I see that little apple glow and the screen spring into life instantly (instead of waiting for 10 minutes).
In any relationship there has to be time invested to get the best out of your potential partner. You have to dig deep, be patient, listen, talk a lot, forgive frequently and be very open to learning new things. You also need to be thankful when you have great days and work through those ones that are tough. Learning new things about something or someone is tough at any age, but when you are both are suddenly on the same wavelength, then Eureka. Cinderella and the blue birds of happiness sing.
Initially, as mentioned in my first post, I had no idea how to get the best out of my new Macbook Air. I thought I would be fine, having an iPhone and an iPad, but the Mac utterly baffled me. I took advice from the good people on this website and found a young geek who pointed me in the right direction with a few things. I went home and practiced, and found I was starting to feel the first stirrings of love for this amazing little piece of technology. Then, also on the advice of the good souls on this site, I went to a couple of classes as my local Mac shop. Talk about turning the light on. I even got the Mac to make friends with my printer so I could print stuff again. Win win on all counts. And I could now make neat little folders and empty the trash. Domestic bliss for she who likes everything neat and orderly.
Ad. Article continues below.
Then there were the tender little moments when I realised finally (after two YouTube tutorials) that I could save my documents onto the screen and then transform them into Word format to send off to the editor of Starts at 60. Now that was a lovely feeling. I felt like giving the screen a kiss, instead of thumping it in frustration.
Now we are spending time together in the most gentle and harmonious of ways. Always aware of my needs, the Mac has begun to sync the music on my phone and iPad. That took a while, but now I know how, it is easy. I'm learning tricky little things every time I open up the Mac. From having a montage of photos float on across the screen to the fact that if you let the battery run down before you recharge it, then it will last a lot longer. I've learned to embrace the Mac's family, with a little disc drive you plug in to save all of your CD's. I've learned about the technology of saving your information onto a special ap called time machine. Very Doctor Who.
So, like any relationship with any new person, piece of equipment or process in your life, I'd like to say, don't give up and be put off learning new things. Initially it can be very daunting, but I knew that those first stirrings of attraction would eventually spring into something deeper, and they have. The Mac and I are committed to each other, yes, you could say we are actually dating and that is a great result after the angst of our first stressful encounter when I couldn't even get it to turn on.
Do you have a close relationship with your computer?