A few good starting tips for being an over-60 blogger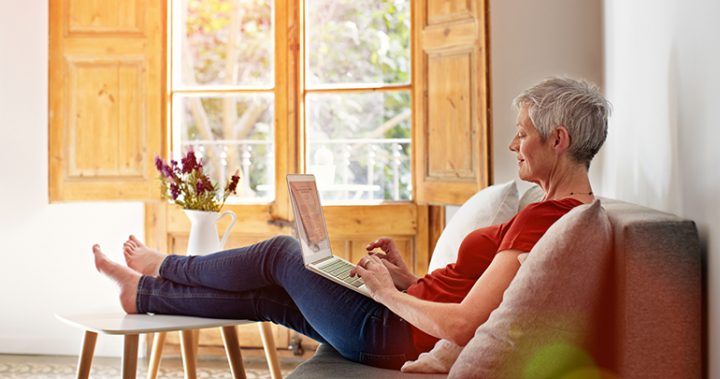 Thinking of blogging or contributing articles? Here's a few good starting tips for being an over-60 blogger.   
"Don't focus on having a great blog. Focus on producing a blog that's great for your readers," says one of the world's more inspiring blogger coaches, Brian Clark.
"As a blogger, everything that you do flows from understanding your audience and seeking to help them as much as possible, he says. He's right.  
It's the same vibe we adhere to at Starts at 60 and as you consider writing for us, we want you to learn a little more about what resonates with the Starts at 60 community, your community, so your writing is not just published but truly enjoyed.
So here's some tips to consider if you're picking a topic, or getting started on your first articles.  
Ad. Article continues below.
Be selfless.  Our community is looking for content they can feel serves the reader, not the ego of the writer.  The minute ego creeps into writing, it endangers you to social media trolls. And while they're often lurking in the shadows of the internet, they rarely attack something that actually serves them.  
Theme it around something the reader wants to relate to. You might have had a wonderful time on your trip and want to tell the story in detail, blow by blow, but the detailed description of your meal or view, that no-one else can relate to, is sometimes of little interest to others unless you can find a significant reason for them to connect on. They have to want to read the personal stuff – you have to give them a reason to connect.
Connect connect connect. Continuing on the above, the reason someone connects with you is not usually just your writing style. It is usually something you have in common, such as social relationships.  You have to make them interested and being super-interested in yourself won't necessarily do that.  So concentrate on the part of the story they will relate to – the feelings or the desire. You might both be single, or grandmothers, or on your first trip alone, or you might be feeling lonely, or loved, or lost.  The connection matters more than you'd believe. People connect with people they perceive they are similar to or aspire to be like. They want to relate.  
Be honest.  Social media has constructed a societal view whereby people try to present the prettiest picture.  Fact is, that's not what life is like and 60-year-olds don't fall into the trap of sugar coated rubbish. The rawness of life is far more appealing. So tell an honest story. It's what makes the world turn.  
Ad. Article continues below.
Have fun. Not all blogs need to be detailed, descriptive or emotive. They can be born of a little bit of fun, or a passing moment. Weaving humour into your blog can be a terrific thing to consider. The funny moment you share that others relate to, or the thought about your body confidence or ambition, also relatable, can be told with a real cackle, and that laughter keeps people reading on
Never too long. A good article online really hits its limit at 600 words. People's attention spans are in fact way shorter now on the internet. About 400 words is enough if the story is good. So don't drag it out. I wonder if you got this far on mine? Let me know if you did.  
Do you blog?  Can you add to our list of tips? Put your blog link in the comments if you have one.  
Keen to put pen to paper, or fingers to keyboard, to share your thoughts with other 60-pluses? You can sign up as a contributor and submit your stories to Starts at 60 here, and join the Starts at 60 Bloggers Club on Facebook here to talk to other writers in the Starts at 60 community and learn more about how to write for Starts at 60.