A dreadful tragedy: Part One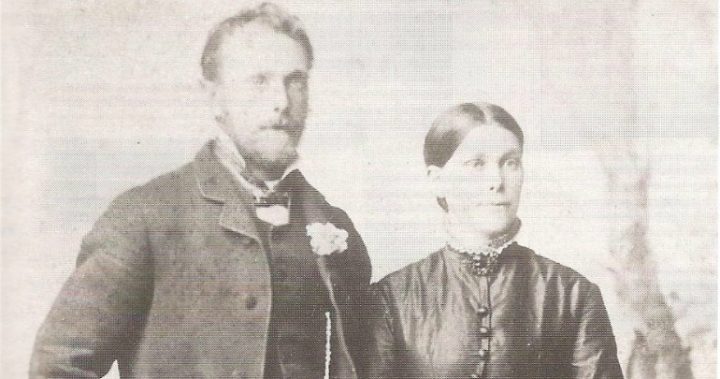 A few weeks ago I wrote about the beautiful old ketch, May Queen, now permanently berthed and on public display at Constitution Dock in Hobart. As part of her history, I recorded the role she played in saving a group of children deserted on Trefoil Island off Tasmania's far North-West corner. I'd now like to tell you about the children and their remarkable story.
At the time of writing the earlier item, I spoke with a lovely friend who is descended from the surviving family. Growing up on the Far North West Coast of Tasmania, going to school with and knowing many members of the Kay family, including my friend, I did not then know she was a descendant. Like most among the 'old' settlers (which term is an arrogance, the Aboriginal people had lived here at least 40,000 years before we arrived), I knew a little of the tragedy that took place 45 years prior to my time on Earth… but only a little.
The tragic situation came about on 16 October 1895. Albert Boys Kay, with his wife, Maria and their eight children were on Trefoil Island, where they grazed some 400 sheep. Sole access to the island was by boat across a strip of water two miles wide, and subject to the wind, waves and tides of the Southern Ocean, adjacent to where the ocean and Bass Strait meet at Cape Grim.
Albert had taken a long-term lease on Trefoil from the Van Diemen's Land Company, going to the island regularly over the years to maintain the flock, to shear, and to ensure their safe keeping. It is known  that he took his wife and children there during shearing time and mutton bird season, the family treating it as a kind of working holiday.
Ad. Article continues below.
On this occasion, they had not been on the island for all that long when, on a fateful Wednesday, need arose for them to depart for the VDL Co homestead at Woolnorth, located beyond Cape Grim on the Tasmanian mainland.
Two different stories exist as to their need to go. The first of these is that Albert had to advise shearers it was time for his flock to be shorn, and that Maria was in need of further supplies. This doesn't gel with those familiar with the times or the family or the situation. The arguments against are mainly that the time for shearing would be well understood; the shearing team would make their way to the island as prearranged (this point will be clarified later), and that Maria, mother of such a large brood, would be far too organised to run short of essentials. There had to be better reason for them to make the trip.
This leads to a more likely explanation (as understood by my friend, who is Albert's and Maria's great-granddaughter, and others). The crossing was needed because Maria was unwell. Pregnant with their ninth child, she was anxious for the wellbeing of the baby and, most likely, herself. In some amount of stress, she needed to get across the open sea channel to seek medical assistance. Despite conditions that may have been less than ideal – but not necessarily unusual – they had little choice other than to go.
Albert and Maria entered the open boat accompanied by their children, Walter, 16, Sarah, 4 and Robert, 21 months. The youth, Walter, would have strength enough to help his father row, with Sarah and Robert taken because they were the youngest. According to my friend, Robert was fractious, making a nuisance of himself, and subsequently put back ashore. Maria passed the baby up to Belinda, the oldest of the children still ashore. With that, Albert pushed off and they began the short journey to Woolnorth.
Ad. Article continues below.
The island-based children watched as the boat moved gradually out into the channel. Progress was slow but steady until, not all that far into the crossing, the boat was swamped and seen to capsize, going under. Alarmed, but unable to assist, they watched helplessly as parents and siblings struggled in the water.
The  Zeehan and Dundas Herald of 3 December 1895 reported, "The… feeling of desolation as their father and mother and brother and sister sank to rise no more must have been terribly severe. No sadder tale… has any portion of these southern seas to relate."
Marooned, their only means of transport sunk and on the bottom of the channel, the remaining children would now have to prove their resourcefulness. Their young lives depended on an ability to fend for themselves. The eldest, 13-year old Belinda, assumed responsibility.
Stay tuned for part two of this sad and intriguing tale.