5 reasons I love dating after 60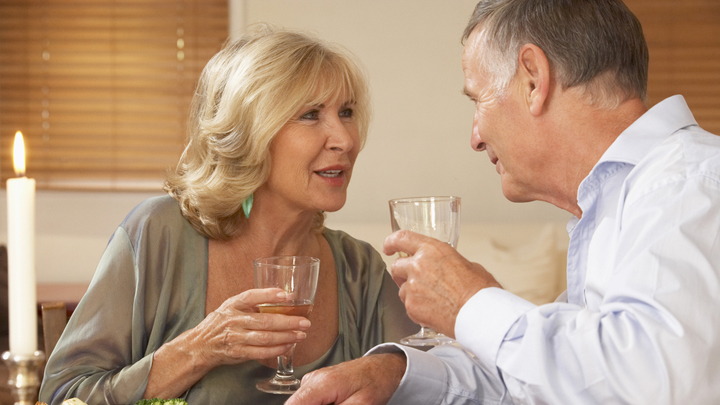 Finding myself single at 60, I thought I was done with love. When 26 years of marriage crumbled into a bitter divorce, I took comfort most in isolating myself. After all, leaving the person I'd spent half my life with, it felt like I left part of myself behind too.
I seemed to have lost all confidence and doubted others would have interest in me anymore anyway. When I finally got back out there, after much coercion from a friend, what I found changed almost aspect of my life. Not only were there many single men looking to date women like me but I didn't have to settle for someone I didn't feel attraction to. At sixty, my dating life is liberated.
Here is why that is:
1. I only answer to myself
There was a time when my mother or my brother had a big say in who I chose to date and be seen with. This was increased too by the views I felt society had on who I would be properly matched with, always someone a little older and more worldly than myself. Now I pick and choose without feeling the pressure of what other people think. Sure I still value the opinions of my friends, but I follow my own direction and it feels great.
Ad. Article continues below.
2. I make amazing friends
Instead of rushing into anything serious, I started dating very casually at first. A couple of dates here and there with different guys. I learnt I had compatibility with many people instead of a special few, as I'd previously thought. With some I just enjoyed the moment, the sense of excitement and romance each new man would bring. Some showed me a chemistry that was more platonic and with them I've remained firm and happy friends. My social circle is booming.
3. I discovered age is just a number
A major reservation I had about dating again was finding a man my own age who still gave me butterflies. Growing older with my ex husband was a privilege to share but did I really want all the familiarity and safety over again? The next leap from there was accepting I enjoy the company of younger men. It was surprisingly easy to join a community of women who date younger men and it really helped. I learned never to feel it's too late to explore who you are.
4. My expectations make not break it
Ad. Article continues below.
Dating earlier in my life, I had the big picture always in my mind. The man I met next needed to be the man I had children and built a home with. He should have a promising career, characteristics that balanced my own, be a leader and a father. And I did find that man, but my needs have changed now. I still want many of these great things in a prospective partner but life doesn't have the same demands now and neither do I. That means I can have a broader perspective on who I date.
5. It's added adventure to my life
Being active on the dating scene has enabled me to discover not only new people but finally make time for more experiences. Whether it's going out to a local dance class, or watching a play I've always wanted to see, they're all perfect date ideas to test my compatibility with someone new. Living other people's date ideas has given me so much fun too, I've visited Paris, taken up pilates and even learnt some Italian. It wasn't an easy decision to get back into dating over 60 but if there's one thing it has taught me above all else, it's that nothing is ever wasted.
Share your thoughts below.