Yumi Stynes creates controversy again with a hilariously rude new show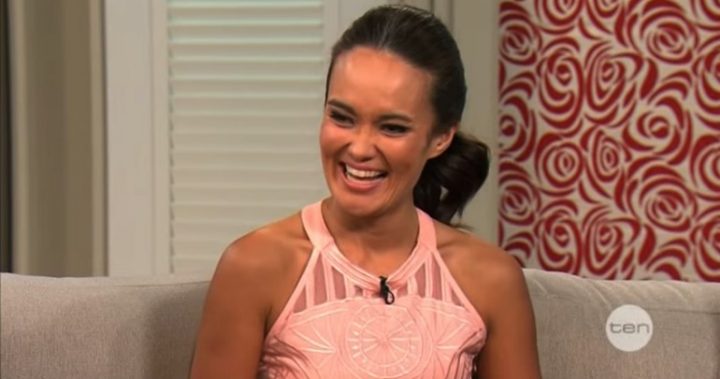 Remember Yumi Stynes? She created controversy a few years back as one of the hosts of Channel 10's TV show The Circle when she made a gag about Victorian Cross recipient Ben Roberts-Smith that was in poor taste. Yet when the curtain came down on The Circle, Stynes all but disappeared from your sights.
Now Yumi Stynes is back and her new project is bound to cause a stir.
The 41-year-old is trying her hand on YouTube as a cook and her dedicated channel is called Zero F***s Cooking.
Catchy eh?
Stynes shoots from the hip with her not-so-subtle guides to cooking.
Ad. Article continues below.
In a recipe for 'idiot-proof salmon' Stynes posted recently she says, "As I get older I have fewer and fewer f***s left to give and really precious things to spend them on."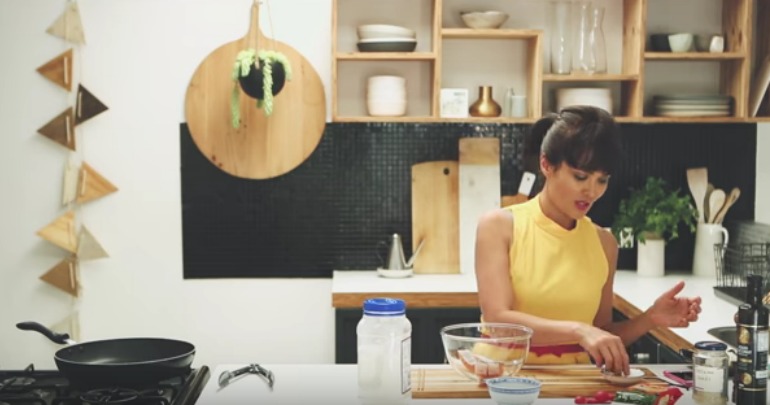 Whipping up the salmon dish she says, "With this recipe, it's pretty much impossible to f*** up."
Ad. Article continues below.
In an era of cooking shows where it's all about the pomp, ceremony and presentation, it's somewhat refreshing to have Stynes's down-to-earth approach to things.
She says that when it comes to feeding her family of six — that's hubby and four kids — there is no time to be wasted, cooking shouldn't add a workload or be anything other than good, honest food.
Do you agree with Yumi Stynes — should cooking be simple? Tell us about the last dish you cooked.