Your say: Should Australia do this to cut smoking rates?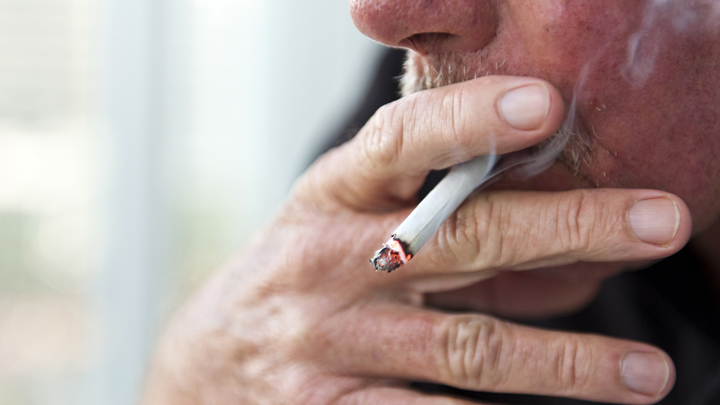 We live in a world where we all know the dangers of smoking. We know the risks we are taking and the things we are doing to our health with every draw of a cigarette, but sadly addiction takes over and still so many of us still do it.
Ad. Article continues below.
At the United Nations General Assembly and the World Health Organisation's 2013 Assembly, countries across the world agreed to cut smoking rates by a third, by 2025. The aim is to reduce the number of premature deaths from cancer and other diseases related to smoking, by a quarter.
And a study has found a way to do it, but it will be highly unpopular… The proposal is to triple the tax on cigarettes across the world and experts believe this would prevent 200 million premature deaths from lung cancer.
Right now, if you want to buy a 25 pack of Winfield Blue cigarettes, it will set you back about $30… So you can imagine where a triple tax add would catch people out – they simply won't be able to afford it.
Professor Sir Richard Peto from the University of Oxford who was involved in the study said, "Worldwide, around a half-billion children and adults under the age of 35 are already – or soon will be – smokers and on current patterns few will quit. So there's an urgent need for governments to find ways to stop people starting and to help smokers give up."
He also said, "This study demonstrates that tobacco taxes are a hugely powerful lever and potentially a triple win – reducing the numbers of people who smoke and who die from their addiction, reducing premature deaths from smoking and yet, at the same time, increasing government income. All governments can take action by regularly raising tobacco taxes above inflation, and using occasional steep tax hikes starting with their next budget."
So today we want to know… Do you think cigarettes should face a threefold tax increase? Would this deter you from smoking? Share your thoughts in the comments below…