Young rookie cop hailed a hero after shooting Berlin suspect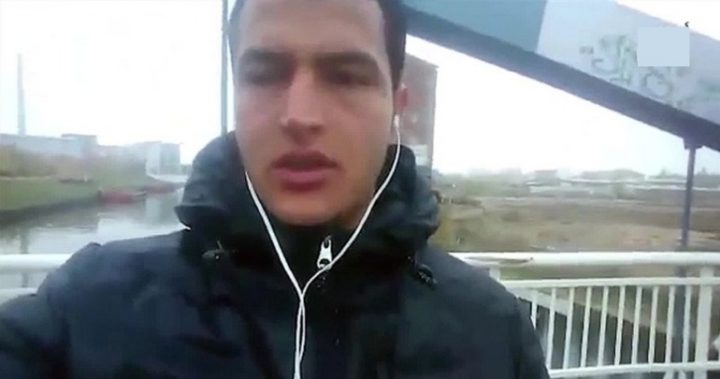 A young Italian police officer is being hailed a hero this morning after shooting and killing the man responsible for the attack on a Berlin Christmas market.
Last night, the Tunisian man suspected of the attack was apprehended at a petrol station in Milan where he was asked to show his identification by the young officer and his partner.
The suspect shot officer's partner in the shoulder before trying to escape, but was thwarted by the rookie officer who shot and killed him.
The 29-year-old officer has only been on the job a few months and was no doubt feeling the pressure in the heat of the moment.
This morning he is being praised and hailed a hero around the world after staring into the face of terrorism and remaining calm.
Ad. Article continues below.
Our police men and women around the world have such a difficult job and many put themselves in harms way every day just to protect the rest of us.
Recently, we've seen our own police officers here at home put in the line of danger as they try to deal with increasingly irate ice addicts and terrorism on our own shores.
Yesterday, police in Melbourne arrested four men accused of planning a Christmas Day attack in the city centre.
It's sad that so many of our officers are treated with such disrespect by so many people, but it's nice to see this young cop being praised for his hard work and his cool under pressure.
Do you think our police officers deserve more respect? Do you worry about the threat of terrorism at home?