You'll never guess who's singing at Donald Trump's inauguration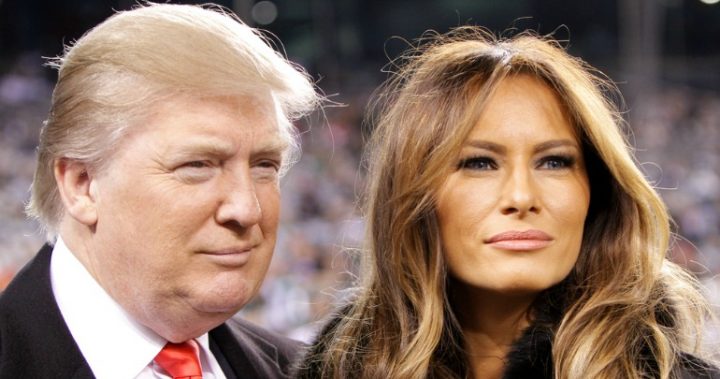 After weeks of speculation a singer has finally signed on to perform at Donald Trump's presidential inauguration and her name is, Jackie Evancho.
Never heard of her? That's okay because neither has anyone else outside of America – and even there some people have been left scratching their heads.
After failing to secure any big name acts to sing on the day, Trump's team signed Jackie, who is a former child contestant on America's Got Talent.
Jackie, who is now 16, appeared on the show when she just 10 as an opera singer and has gone on to release a whopping six albums since then. While it's a big achievement for her, the fact that Trump couldn't convince a superstar to perform on the day is being branded a major embarrassment.
Ad. Article continues below.
Barack Obama had the legendary Aretha Franklin sing at his 2009 inauguration, while megastar Beyonce brought the house down for him in 2013 when he was sworn in for his second term.
Over the years, there have been some truly amazing acts take to the stage for the new president, with Frank Sinatra performing for John F Kennedy, Barbra Streisand for George H Bush, and Ricky Martin for George W Bush.
So why doesn't anyone want to sing for Trump?
Just a few weeks ago, his team announced that Elton John would be signing on the big day, only to be publicly shut down by Elton's publicist who said there was no way in hell that was going to happen.
During his campaign, a number of artists threatened to sue Trump if he kept playing their music at his rallies.
Ad. Article continues below.
The Rolling Stones, Queen, Adele, Neil Young, R.E.M. and Aerosmith all gave Trump a warning and forced him to press the stop button on their songs.
The snub from the entertainment industry is a far cry from the relationship many celebrities have had with Obama over the past eight years.
The first family has become friends with some of the biggest celebrity names in the world and have used their friendships to help promote charitable work and raise awareness for important causes.
Like it or not, many say that having that celebrity influence is important throughout the presidency, especially when it comes to getting through to the younger generation.
Others though say they're glad to see Trump isn't surrounded by celebs and have accused many entertainers of sticking their noses in political issues they really know nothing about.
Do you think Donald Trump will make a good president? Do you think celebrities should stay out of politics?