You won't believe what these airline call centres overheard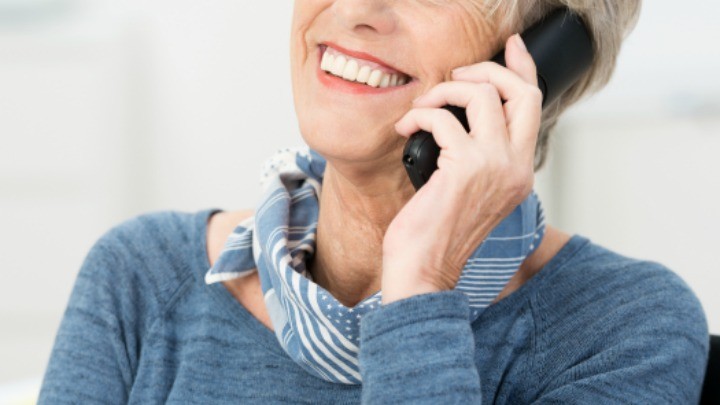 A former airline employee has revealed what it's really like working in a call centre. The anonymous source described some weird and wacky passenger requests, which will make you laugh!
"A couple years ago, I worked at the reservations call center of a major airline", explains the ex-employee. "I believe that call centre agents get very close to knowing how passengers are thinking and feeling, good and bad!"
"Maybe due to the the personal disconnect of talking on the phone, people often said things they might not be willing to say in real life", the source adds.
"I wanted to share some of the more memorable, funny or horrid stories that happened in my call center!" So here goes:
1. Travelling through time?
Ad. Article continues below.
PASSENGER: "How long does it take to fly to Los Angeles?"
CALL CENTER: "About 12 hours."
PASSENGER: "OK, and how long does it take in economy?"
CALL CENTER: "About 12 hours – it's the same airplane."
PASSENGER: "I'll need to think it over, I'll call back another time."
CALL CENTER: "Yes, sir, economy and business travel take place in the same dimension."
2. Finding inner peace…
"One day, I spoke with a passenger for an hour trying to convince her to pay the standard rebooking fee to change her flight – about $100. She was almost hysterical."
"She was also a yoga teacher, travelling to a meditation retreat. In the quest for enlightenment, it seemed, an important element had escaped her: that of letting go of material concerns."
3. No pets allowed
Ad. Article continues below.
"One evening, I got a call from a frantic mother. Her teenage daughter had a flight booked that night from Delhi back to home in Europe. Her daughter had been denied boarding and was now outside the airport, alone."
"As it turned out, the girl had adopted a pet rat and tried to bring it on the airplane… undeclared. The mother told me that her daughter had developed a strong bond with the animal and was unwilling to leave the country without it…"
4. First class is safest, right?
"Another passenger wanted to book a ticket in business class with miles, but the only award seats available for his dates and destination were in economy."
"'Is it safe?' he asked. (I had) mental images of an airliner jettisoning the entire economy compartment at the first sign of turbulence. Yes, economy is just as safe."
Ad. Article continues below.
5. Anger management required…
"On a Christmas Eve, a passenger's flight was cancelled, with no alternatives for that date – He would have to stay in a hotel and fly the following morning. He screamed and insulted the agent, a colleague of mine."
"When my colleague rebooked him, he sent out a confirmation email with the new flight information, and he noticed the pax's email address. It was very close to '[email protected]'. He needs to take some of his own advice!"
Oh dear! What's the craziest conversation you've ever overheard? Are you surprised that airlines have to deal with these bizarre travel requests?