You called your baby what?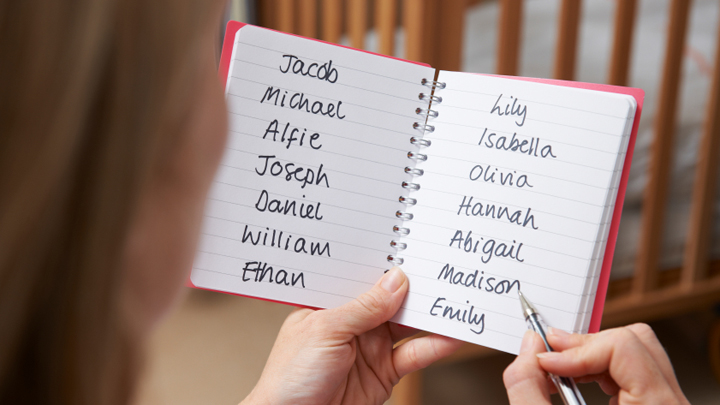 Judging by your positive comments to our earlier Starts at Sixty story, the Duke and Duchess of Cambridge were clearly on a winner when they named their baby girl.
The name Charlotte Elizabeth Diana appears to have covered all possible bases and kept everyone happy who needed to be kept happy.
According to BBC Royal Correspondent Peter Hunt, the Princess's name is conveniently linked to Kate Middleton's family, the present Windsors and past royals. Not to mention the very personal touch of including the name Diana – a gesture which is perhaps the most fitting of all.
Originating in France, the name Charlotte dates back to 1700-1800, is the feminine form of the name Charles and means tiny and feminine. King George III's wife was Charlotte, it's the name of two former kings and of course the Prince of Wales, Charles, is the Princess's grandfather.
Charlotte is also the middle name of the Duchess of Cambridge's sister Pippa Middleton and Princess Diana's niece, the youngest daughter of Earl Spencer is also named Charlotte.
Ad. Article continues below.
The second name, Elizabeth, is a direct reference to the reigning monarch Queen Elizabeth and her mum, the late Queen Mother who was also Elizabeth.
So, why did Kate and William choose the name Charlotte? We will probably never know their personal reasons for settling on that name but it's definitely tasteful and is least likely to offend anyone. I wonder how long they agonised over a name? Maybe they were presented with a list of preferred Royal baby names from which to select?
As a new parent, naming your baby is one of the biggest decisions you have to make – get it right and family and friends will tell you they love the name, get it wrong and they'll either tell you they hate it or their reaction will be one of stunned silence.
Choosing a baby name really comes down to personal preference but it's a wise parent who tries to think of all possible outcomes before settling on a name for that new bundle of joy. Plenty of parents have gone down the path of choosing an old family name out of obligation and tradition only to realise when it's too late that the name they felt pressured to go with is completely wrong for their child.
I know some parents who had such trouble agreeing on a first name for their first-born daughter, there was no way they could ever come up with a middle name, let alone three!
Ad. Article continues below.
How about you? Did you have a list of baby names drawn up before the birth and how did you come up with the names on that list?
Do you remember when you announced the name of your new baby to family and friends? Were there smiles all round or blank faces? And how did you react when you first learned the name of your new grandchild?