Yoko's fitting tribute to Lennon's 75th year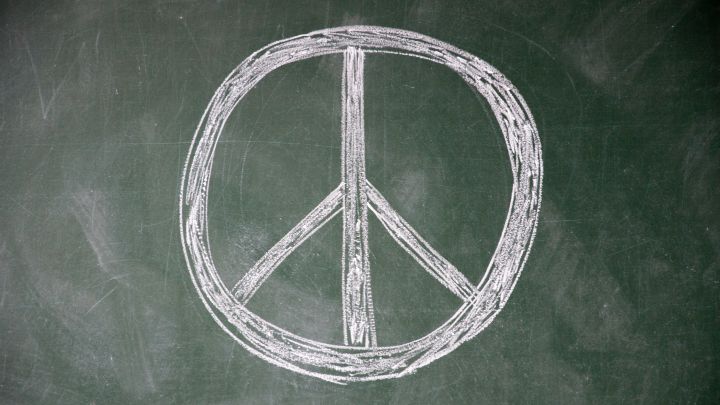 What better way to celebrate John Lennon's 75th birthday than with a peace sign of epic proportions.
That's right, Lennon's widow Yoko Ono, plans to mark the occasion with a world record attempt – to create the world's largest human peace sign in New York's Central Park.  According to the New York Daily News, Ono's Imagine Peace plans to rally between 6,000 and 10,000 peace loving New Yorkers on October 9, in a fitting tribute to Lennon's peace loving ways.
In announcing the event, of which Lennon would highly approve, Ono Tweeted, "You don't have to do much. Power works in mysterious ways. Visualize the domino effect. And just start thinking PEACE,"
"Thoughts are infectious. Send it out. It's Time for Action. The Action is PEACE."
Lennon is synonymous with peace and political activism.  From his song "Give Peace a Chance" which is to this day, an anthem for the anti-war movement; his 1969 'bed-in for peace' with Ono in Amsterdam and Montreal; the staging of massive rallies in Chicago; to the ultimate returning of his MBE awarded by the Queen, in protest of Britain's support of the Vietnam War.
Ad. Article continues below.
The event is free for all, so if you happen to be in New York, trudge on down to Central Park and be a part of something spiritually uplifting and increasingly relevant in today's worn torn world.
Did you ever participate peace rallies here in Australia or elsewhere around the world?  What was it like?  Would you do it again?
You don't have to do much Power works in mysterious ways Visualize the domino effect And just start thinking PEACE

— Yoko Ono (@yokoono) September 10, 2015
Thoughts are infectious Send it out It's Time for Action The Action is PEACE

— Yoko Ono (@yokoono) September 11, 2015