Would you let money do this to your family?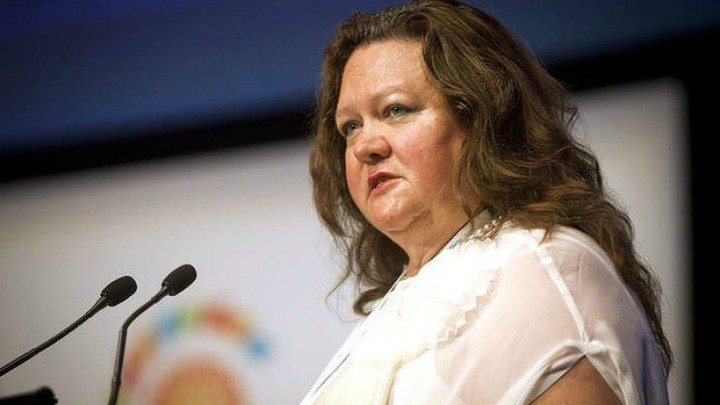 In news overnight, Gina Rinehart, Australia's richest woman, has handed over the reigns of the family trust to her eldest daughter Bianca. But not before a painful legal battle that has divided the family and seen Mrs Rinehart accused of intimidation and deceit towards her children.
They say money doesn't buy happiness and in this case, it seems money is in fact the cause of great distress.
The court's decision to place Bianca in the position of Trustee of the multi-billion dollar trust comes at the end of a long and bitter court action, with Mrs Rinehart and her youngest daughter Ginia in one camp, and Bianca and older brother John in the other.
Another daughter, Hope Welker was the one to initiate legal action against her mother but she settled for $45 million because of the "high degree of distress" the case caused her.
Over three years, Mrs Rinehart, who is worth $15.6 billion and was ranked 37 in the Forbes Most Powerful Women list, has fought her children tooth and nail for control over the trust. At one stage, it is alleged the mining magnate had a leading financial services firm present her children with advice they would go bankrupt over fees, should the trust be passed over.
Ad. Article continues below.
Justice Brereton, who presided over the case, said in his findings that Mrs Rinehart had "gone to extraordinary lengths" to maintain control directly or indirectly of the trust, and that she had exerted "enormous pressure and great influence to do so".
He went on to advise that she would likely continue to exert pressure on the Trustee, now her daughter Bianca, which indicates the battle is far from over.
We're not going to pretend to understand what it's like to have billion of dollars in our possession but we do know what it's like to have the love and support of our family.
Today we're wondering: has Gina Rinehart lost more that money today? Would you risk your family's love for the sake of wealth?