Would you let another grandmother raise your grandkids?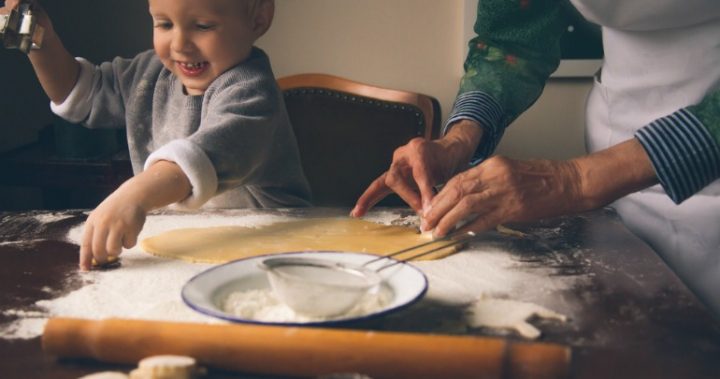 Grandparents are the best babysitters, so why shouldn't they get paid for it?
Melbourne mother Shelley Roberts has created a new service that hires out nonnas to take care of children, rather than nannies.
Roberts describes having her first child and returning to work as a "brutal" transition. Hurrying to pick up children from daycare during peak hour and still organise dinner led to frequent fantasies of having a nonna there to help.
She longed to know "what it would be like to come home to lasagne or moussaka (or anything!) baking in the oven".
So she created Nonna – a Melbourne-based nanny service comprised of women who have "raised their own families and have the experience that only years of spending time with children can give".
Ad. Article continues below.
There are part-time, full-time, evening and weekend arrangements available, and even emergency nonnas for last-minute situations.
Capable of collecting children from school, helping them with homework and cooking dinner to your specifications, all nonnas come fully vetted, and some have special skills with special needs children.
Those seeking a nonna need only fill in a form on the website. They'll be contacted by the service and a time will be arranged for a meeting with the family, to ensure everyone is happy with the arrangements.
If you're looking to become a nonna, you can also apply via the website and find a role that suits your availability and location.
For $35 an hour at a minimum of three hours a day, it's probably a better deal than the one most nonnas have with their own children and grandchildren. When using their own cars for the job, nonnas will even be paid a mileage fee.
Ad. Article continues below.
"Many of [the nonnas] miss being around children and love working again after a break," Roberts says in a Herald Sun article.
"They're happy to do split shifts and have time to do the things you never get around to doing."  
What do you think of this arrangement? Will the Nonna business take off or is it better to have a regular nanny?