Have you seen the 'world's ugliest dog'?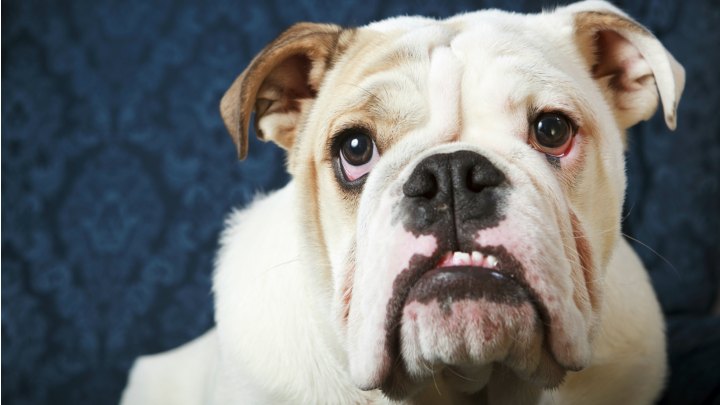 A 10-year old dog with a birth defect was named the 'winner' of the 2015 World's Ugliest Dog in the US on the weekend.
Poor Quasi Modo, a female Pit Bull/Dutch Shepherd mix took this year's title. She was born with a spinal defect, and was abandoned at an animal shelter before being adopted by a Florida veterinarian.
Quasi Modo may well look a little like a hyena, but she is indeed a dog. Her name of course is a reference to the title character from Victor Hugo's classic novel, The Hunchback of Notre-Dame.
The hunchback Queen: Quasi Modo named world's ugliest dog http://t.co/Qe3gdHY6Yc pic.twitter.com/mnYptZC2Sd

— The Telegraph (@Telegraph) June 28, 2015
Ad. Article continues below.
There were 27 dogs in this year's contest, with judging based on "first impression, unusual attributes, natural ugliness (and not altered for the contest), personality and audience impression".
"We aren't interested in lineage, it's the inner beauty and personality that shine in our World's Ugliest Dog Contest," said Karen Spencer, Sonoma-Marin Fair marketing director.
It might sound cruel, and indeed watching the glee of the judges in news footage was a little unsettling, but there is a meant to be a good side to the spectacle. Many of the entrants over the years have been rescued from animal shelters, and the World's Ugliest Dog competition has helped raise awareness of pet adoption. The competition has been running for more than 50 years.
Ad. Article continues below.
Quasi Modo and her owner won US$1,500, and will make media appearances over the next couple of weeks, including a makeover on the Jimmy Kimmel Live show.
Do you think highlighting a dog's ugliness or defect is cruel, or a bit of fun? Have you ever had a pet that looked a 'little different'? Have you ever adopted a pet from an animal shelter?