World's most handsome political leader is no match for the Queen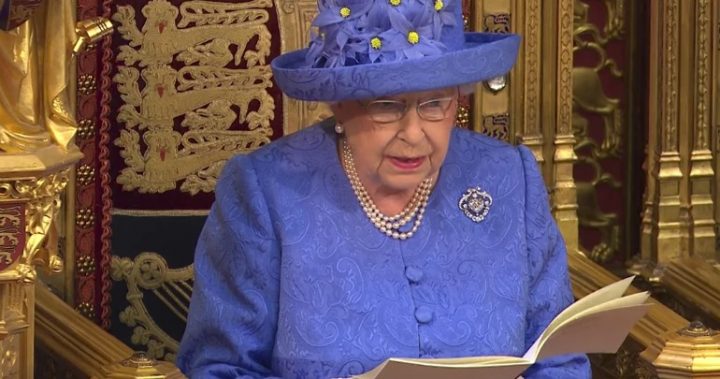 He's charmed first ladies, and plenty of less famous ones, the world over, but the Queen was more than a match for the world's most handsome political leader.
Canadian Prime Minister Justin Trudeau was at the Palace of Holyroodhouse in Edinburgh, Scotland, for an audience with Queen Elizabeth and to receive an honourary degree at the city's university.
And although he looked delighted to meet the Queen, towering over the diminutive monarch, who was dressed in a simple floral-print dress, Queen Elizabeth herself looked welcoming but hardly overwhelmed by his famous good looks.
Ad. Article continues below.
It was a far cry from when Trudeau, who is the son of Canada's beloved late president Pierre Trudeau, met the Duchess of Cambridge on her visit to his country last year, where she was snapped giving him a very flirty glance while playing with her hair.
Catherine could hardly be blamed for her reaction. Trudeau, a yoga-loving former teacher who became Canada's leader at just 43, has been admired for having a down-to-earth touch despite his blue-chip political background, and of course for being unusually handsome as world leaders go.
So much so that he was the subject of a much-shared video that did the rounds of social media last year that listed his many fine attributes.
Ad. Article continues below.
All that said, it could just be that the Queen is already familiar with Trudeau's charms, thus her more muted reaction.
She met him in late 2015, shortly after he was elected, at Buckingham Place, where she looked considerably happier to see him, and at that visit Trudeau reminded her that, seated next to his father in 1982, she had signed the constitution that confirmed Canada's legal foundation. 
The Queen responded in a speech to jokingly thank Trudeau for "making me feel so old".
At that, the Canadian PM couldn't resist flirting with the Queen via Twitter. So perhaps it was more a case at Holyroodhouse of steeling herself for another onslaught of Trudeau charm.
Ad. Article continues below.
On the contrary, you are forever young. I was honoured to toast your lifetime of service tonight. https://t.co/xcXGiSj6OT

— Justin Trudeau (@JustinTrudeau) November 27, 2015
Have you noticed Justin Trudeau before? Is there a better-looking political leader that you can think of?