World's fastest man Usain Bolt takes his race to the stage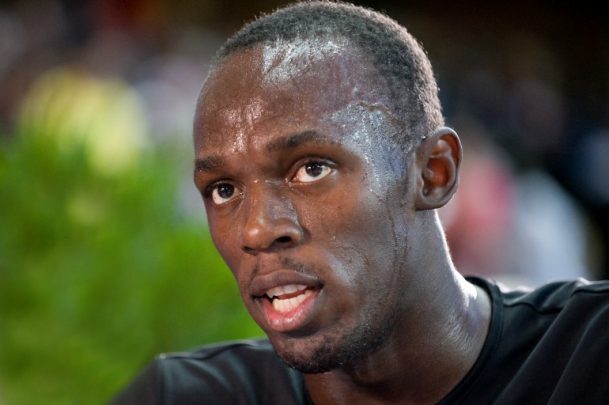 You've been wowed by Usain Bolt's performances since he sprinted onto the scene several years ago, but not only can Bolt make his way to the finish line faster than anyone else in the world, it seems he's also king of the battleground when it comes to belting out a rap.
With nine Olympic gold medals to his name, Bolt appeared on talk show host's James Corden's The Late Late Show Drop the Mic segment and ran rings around his opponent in much the same way he tackles his rival athletes.
Although Corden got off to a strong start saying, "After all those races you won in Brazil, you're about to lose to a man who's standing still" and reminding the sprinter his medal haul was considerably less than United States swimmer Michael Phelps, Bolt pulled away from the moment he uttered his first words, poking fun at the British host's weight among other trash-talking jibes.
"I can't believe you entered this battle to be a winner, you can only outrun me if someone yells 'dinner'," Bolt rapped in response.
Other great lines from the athlete included, "I can't die worse than you do here every night", and had the crowd in fits with his line, "My neck is starting to hurt, hold on, hold my gold medals".
Ad. Article continues below.
No doubt there was a great deal of collusion prior to taking the stage, but the result is still a great back and forth between one of the world's greatest athletes and the well-liked talk show host.
Crazy Fun destroying @JKCorden on #DropTheMic @latelateshow 🔥🔥🙌🏽https://t.co/R1X2RWRd9X

— Usain St. Leo Bolt (@usainbolt) November 24, 2016
Did you get a laugh out of the friendly fire between Usain Bolt and James Corden? Share your thoughts with us,