Woolies wants to reward us for playing the pokies... but is it right?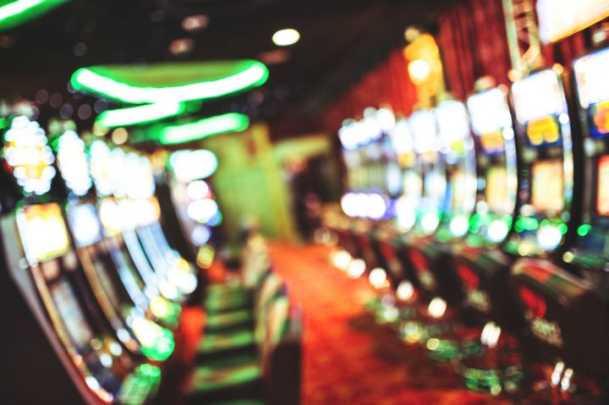 This afternoon it was revealed that Woolworths-owned ALH Group will be rolling out a gambling rewards card (Monty's Rewards) in December, news that has been slammed by anti-poker machine campaigners.
The government had recently called for gambling providers to take minimisation measures to prevent problem gambling, so this feels like a step backward, particularly to Independent senator Nick Xenophon.
"What was meant to be a harm minimisation measure has been turned by Woolworths into a harm-exacerbation measure by using this card," he said, reports ABC.
"This isn't so much a loyalty card as an addiction card".
Designed by poker machine manufacturer Bally Technologies, the card will allow marketing messages to be flashed up on gambler's machine as they play.
Ad. Article continues below.
Anti-pokies campaigner Paul Bendat said the card is "essentially a Fly Buys for gambling".
"You sign up for a card, you give them a bunch of your personal details and every time you gamble on one of their poker machines, you insert the card," Mr Bendat said.
"[Voluntary pre-commitment] is the cornerstone of the harm-minimisation policy of the current Victorian Government, ALP, and the past Coalition.
"[This card] is entirely counterproductive. There is no morality in it".
Although the gambler can limit their spending, it only lasts for 24 hours, making it likely that problem gamblers will forget or simply bypass it.
Ad. Article continues below.
There are plans by the Victorian Government to roll out general pre-commitment technology in December on top of this card.
Surprisingly, Victorian Gaming Minister, Jane Garrett and Woolworths both agree that the gambling card will by more discreet and it has less stigma. Do you agree?
"People like loyalty programs. They like them at their coffee shops, they like them on their plane trips, they like them at their local restaurants – of themselves, loyalty programs are not bad," Ms Garrett told 7.30 this evening.
But isn't a gambling rewards card encouraging gambling instead of minimising it? Ms Garrett argued that a loyalty program has "different roles for different people".
"I'm not tarnishing all of those people who work in this industry and all of the people who enjoy going out to venues and taking their kids out to dinner," she said.
Ad. Article continues below.
On top of the rewards card, Woolworths will continue to be proudly family-friendly, announcing that it plans to target children as a way to drive sales in its pokie pubs through Kids Clubs and entertainment. Are you shaking or nodding your head?
There are 328 Woolies-owned pubs across Australia.
Share your thoughts below.