Woolies and Kmart suffer embarrassing self-serve checkout fail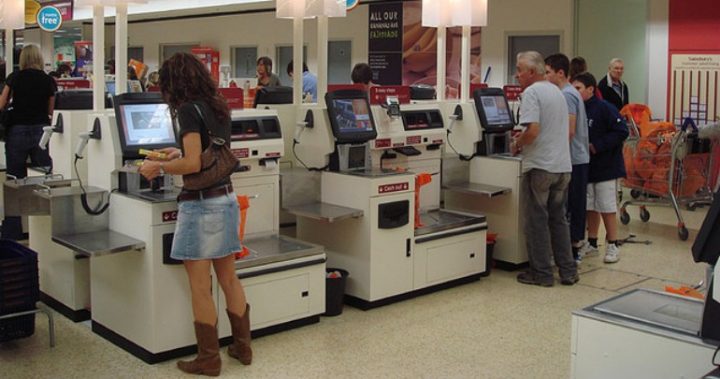 A whole host of Aussie businesses have been left red faced after failing to be properly prepared for the release of the new $5 dollar note.
Woolworths, Kmart, TAB, poker machines and a bunch of vending machines are scrambling to catch up as their machines keep rejecting the shiny new bill.
The fancy $5 note has been designed to stop counterfeits with a transparent strip that makes it difficult to replicate. The only problem is the self serve checkouts at Woolies and Kmart and betting machines won't recognise them.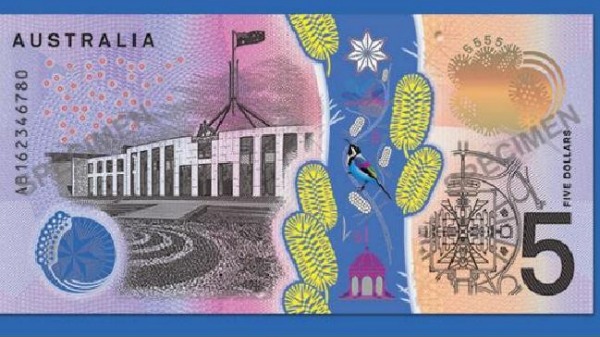 Nick Aronis, president of the National Vending Association, told The Daily Telegraph it was a major source of irritation.
Ad. Article continues below.
"The note reader starts to read the note and sees the clear strip, it identifies that as the end of the note and of course it can't recognise it, so it spits it back out," Mr Aronis said.
"The cost to the industry is massive," Mr Aronis said.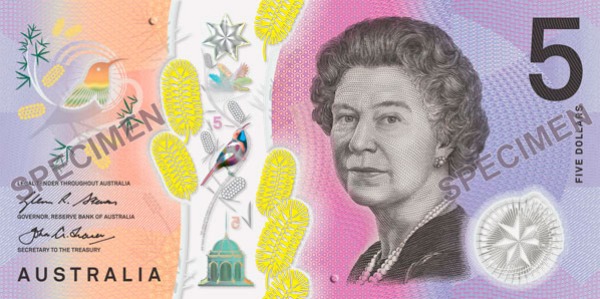 So why weren't the businesses ready in time? Coles, Target and Big W haven't reported any problems, leaving many to wonder what on earth Woolies and co were thinking.
Ad. Article continues below.
Erin Turner, from consumer advocacy group Choice, told News Corp there was no excuse for not being ready in time as they had been aware of the change for more than 12 months.
"This clearly seems to be a failure of planning and there is no reason why they shouldn't be accepting the new $5 note," Ms Turner said.
"They need to get their act together and fix it as quickly as possible."
Have you seen the new $5 note yet? Have you had any problems with it?