Woolies and Coles' report card revealed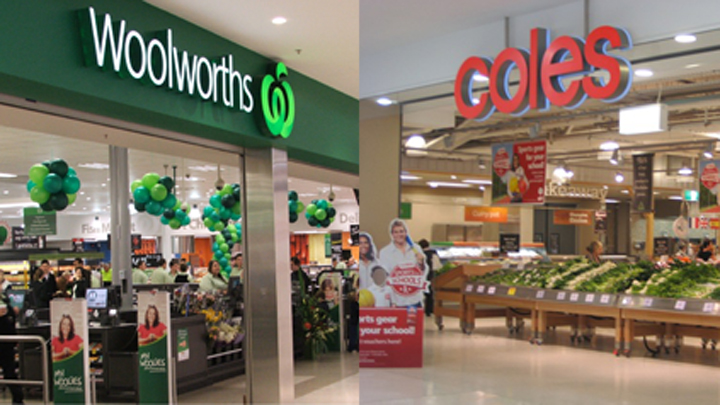 In what has been a pretty bad month for Woolworths in the media, it has now been revealed just how the supermarket giant measures up against its biggest rival, Coles.
And according to the latest report card on a number of factors, Woolies has the lowest score for supplier satisfaction that they have ever had.
The UBS Supermarket Supplier Survey, records how supermarket suppliers rate Coles and Woolies across of range of areas, and Woolworths is lagging well behind.
So what areas need improvement?
Apparently, value for money, in-store execution and effectiveness of promotions. Would you agree?
Ad. Article continues below.
Coles beat the struggling retailer in every 'in-store issue', particularly culture and morale of staff. In a sentence, Coles' employees are happier… and it shows.
The survey pinpoints just why the fresh food people have had more customer dissatisfaction than ever: availability of products, quality, presentation, staff, value and competitive pricing. It's no shock to find that Coles came out the winner on all of those fronts.
It is interesting to note that in 2007 when the UBS suppliers' survey began, Coles was well behind Woolworths in their ranking, before taking the lead four years later in 2011.
Woolworths started their decline in satisfaction in 2012 and many put it solely down to Coles' superior pricing strategy and getting in early with 'down, down'.
It's clear that Woolies need to pull something out of the hat and quick, considering Aldi is planning a west coast takeover and their partner-in-crime Lidl is on tis way too.
Ad. Article continues below.
Overall Woolworths came in with 5.7 out of 10. Coles in contrast improved its score to 7.1 – its highest ever.
So we want to know tonight – do you think that it's about time Woolies admit they need to get back to basics? Or is it too late? Where do you shop?